Post Surgery Care: How to Combat Facial Bruising
Brookes Pittman, APRN | 09/30/2017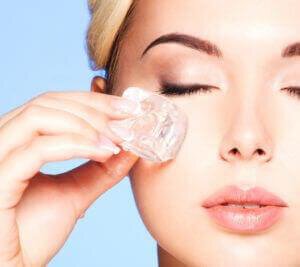 Whether you just had a facelift, rhinoplasty, blepharoplasty, got fillers or Botox or had any other surgical procedure done to your face, you likely have a good amount of swelling and bruising. To help you reduce your swelling and bruising and speed up the healing process, we have created a brief guide. Read on to learn more.
Step 1: Ice It
One of the best and fastest ways that you can get rid of swelling and bruising is to ice your face about once every hour or two for the first few days after your procedure. When icing, take a handful of crushed ice and wrap it in a towel or use a bag of frozen corn. The small pieces will conform to your face and help to target the bruising faster.
Step 2: Don't Touch It
Try to do everything you can to not touch the bruised parts of your face. Touching it will only exacerbate the bruising and make it worse. Also, if you have any bruising around your eyes or nose, try to avoid wearing heavy sunglasses because they can place more pressure and strain on your face making the bruising worse.
Step 3: Try a Warm Pack
A few days after your surgery, you can switch from an ice pack to a warm compress. The warm temperature will help increase blood circulation to the bruised part of your skin— helping to speed up the healing time in the process. If you have facial bruising due to a cosmetic procedure that you had from Contoura Facial Plastic Surgery, the first thing to know is that it will go away. In fact, most of your bruising should subside on its own about one week after your procedure. To help speed up the process, however, try using the three steps listed above. To learn more about recovery tips or to schedule an appointment with our office, contact Contoura Facial Plastic Surgery today!
Tags