How to Really Take Care of Your Skin in 2018
Brookes Pittman, APRN | 01/15/2018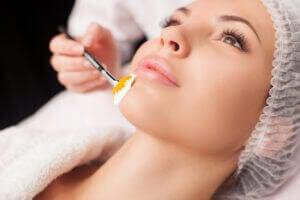 Your skin is your largest organ, and unfortunately, it can also be one of the most neglected parts of the human body— leaving you more exposed to the sun's harmful rays, premature fine lines and wrinkles, sun spots, and skin dehydration. If you're going to set one resolution this year, make sure it's about taking better care of your skin. Here at Contoura Facial Plastic Surgery, we have created a list of New Year's resolutions that everyone should consider investing in during 2018.
Microneedling
This non-invasive spa treatment can be done in our office on your lunch break. By using hundreds of microscopic needles, microneedling is a procedure that's designed to create skin cell turnover. Once your skin has been punctured by these fine needles, it will encourage its natural production of collagen during the healing process— leaving you with more youthful looking skin in the process.
Laser Resurfacing
Similar to how microneedling encourages skin cell turnover, laser resurfacing does the same thing but at a deeper level. Patients who get laser resurfacing done experience fewer fine lines and wrinkles, less pigmentation, and tighter skin overall.
Botox
Another thing worth considering getting done in 2018? Botox. Botox works to temporarily soften your fine lines and wrinkles— leaving you with a voluminous, youthful complexion. Plus, Botox lasts about 3-4 months on average which means that you will get a few months of the perfect complexion. Ready to learn more about the treatments we offer here at our Contoura Facial Plastic Surgery office? Schedule your consultation today!
Tags