Recovery 101: How to Recover From a Silhouette InstaLift
Brookes Pittman, APRN | 02/28/2019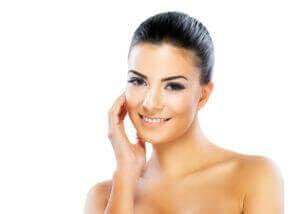 Having loose, sagging skin across your face isn't a look that most people want to have. If you are over the age of 40 and feel like your self-esteem has taken a toll because of a loss of volume and elasticity in the skin on your face, then you may be the perfect candidate for a procedure like the Silhouette InstaLift. During this minimally invasive procedure, our surgeons will use small cone-shaped sutures to lift and tighten your skin— giving you an instantly more youthful look. To make sure that your recovery goes as smoothly as possible, we have created a list of a few tips to follow.
Take It Easy For the First Day or Two
One of the many unique benefits of the Silhouette Instalift is that recovery is really quite fast. In fact, most patients can return to their normal routine really quickly. Usually, however, we encourage our patients to avoid any sort of strenuous activities for about one or two days afterward to ensure that you heal as smoothly and quickly as possible.
Bruising and Swelling
Depending on how your skin responds to this procedure, you may experience a little bit of bruising or swelling afterward, but that should subside within about 1-5 days. To help ease the swelling, you can use a soft gel ice pack several times a day. Just make sure that you don't apply too much pressure to the skin because it may cause more bruising. If you feel like your skin isn't healing after about a week after this procedure or if you are experiencing a lot of pain, then don't hesitate to give us a call. Although very rare, this may be a sign of an infection. Are you ready to learn a little bit more about how you can get a more youthful look without having to go under the knife? If so, then contact our Ponte Vedra Beach office today and schedule your consultation at (904) 686-8020.
Tags