Rejuvenate Your Appearance With An Eyelid Surgery
Dr. Roberto Garcia | 09/04/2019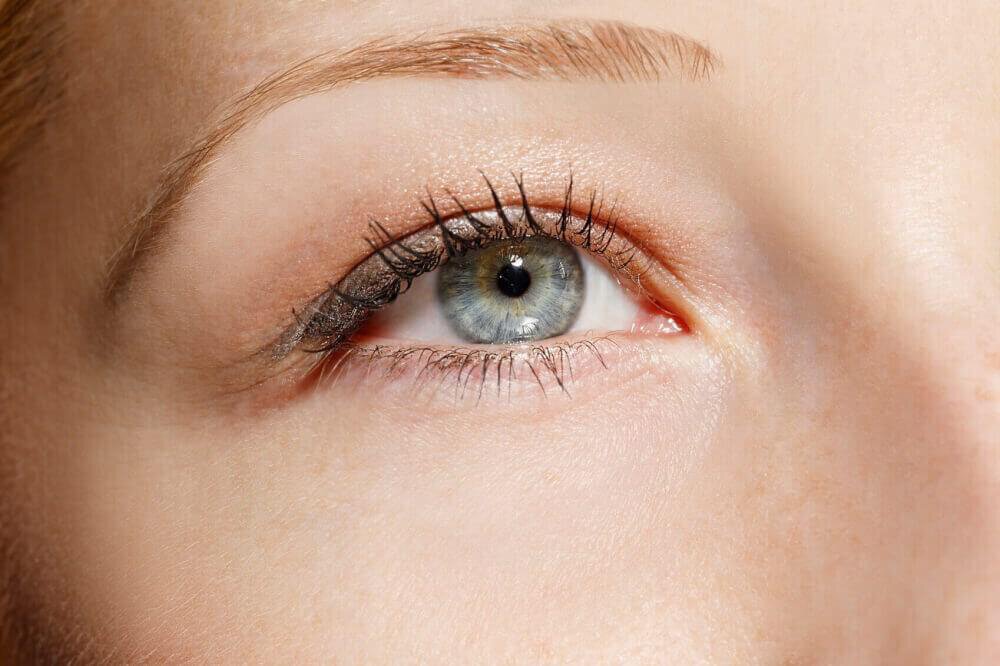 While eyelids may be a relatively small part of the face, the difference they can make in your overall appearance is astounding. As we get older, the inherently thin and delicate skin of the eyelids and under-eye area is some of the first to experience signs of aging. Drooping skin, puffiness, and wrinkles are among the most common complaints of patients requesting an eyelid surgery, or blepharoplasty, in Jacksonville, FL. With the benefits of an eyelid surgery applying to both men and women, the surgery is increasing in popularity every day. Double board-certified plastic surgeon Dr. Roberto Garcia and his expert team at Contoura Facial Plastic Surgery are here to guide you through the process of an eyelid lift from start to finish.
Establishing goals with blepharoplasty
It is important to understand the various eyelid surgery procedures and establish your final goals in order to determine what course of treatment is best for you. Jacksonville blepharoplasty surgeries are typically performed in one of the following ways:
- Upper: The upper eyelid surgery is used to remove excess fat and tissue on the upper eyelid through an incision near the lash line to minimize the visibility of scarring. In addition to the improvement in a patient's overall appearance, an upper eyelid surgery can also correct hanging skin that impedes vision.
- Lower: Arguably more popular, the lower blepharoplasty is used to address the very common problem of puffy, drooping, or protruding skin underneath the eyes. As with the upper eyelid surgery, an incision is placed along the lash line, through which the excess tissue is removed. Oftentimes, Dr. Garcia will employ complementary techniques available at Contoura Facial Plastic surgery – including laser treatments and injectable fillers – to enhance the final result.
- Combination: In a combined upper and lower eyelid surgery, Jacksonville, FL blepharoplasty patients can realize the most dramatic results, correcting puffiness, drooping, wrinkles, impaired vision, and more. Popular among certain cultures, a combined eyelid surgery can be used to give a naturally thin eye opening a more rounded, open look.
What to Expect with Eyelid Surgery
With an eyelid surgery being considered one of the easiest facial surgeries from which to recover, it is no wonder that blepharoplasty is among the top five most commonly performed procedures annually. Even with the relative straightforward nature of the procedure, it is important to know what to expect, and it is even more important to select a competent, experienced, and knowledgeable plastic surgeon to perform your surgery. Double board-certified plastic surgeon Dr. Roberto Garcia has helped countless Jacksonville eyelid surgery patients achieve a more youthful and refreshed appearance through blepharoplasty. Some things you can expect from the procedure include:
How It Works: Most often, the surgery is performed under general anesthesia. Depending on what procedure, or combination of procedures, is planned, a blepharoplasty can take an average of 1 – 3 hours. Immediately following the surgery, patients can expect tenderness, bruising, and swelling, all of which begin to resolve fairly quickly.
Recovery: As with any surgical procedure, achieving the best possible result relies heavily on how the recovery period goes. It is imperative that patients adhere to their post-operative routine, including following the doctor's instructions, taking the full course of any necessary medications, and getting an adequate amount of rest. Patients can expect to have bruising, swelling, and minimal tenderness for 1 – 3 weeks. Makeup and contact lenses should not be worn for the first 10 – 14 days, but it is best to consult with your physician to determine when you can resume normal activities.
Scarring: As previously mentioned, double board-certified plastic surgeon Dr. Garcia takes great care to place incisions purposefully and thoughtfully in order to minimize the visibility of any scarring. Patients are overwhelmingly satisfied with their end result.
Results: Whether undergoing an upper, lower, or combined eyelid surgery, the most obvious result is a more rested, youthful, and fresh appearance of the face overall. When a person of any age experiences a period of little sleep, he or she may develop "bags" under the eyes. This leads to the ever-popular and dreaded, "You look tired!" comment. A drooping or puffiness of the upper and/or lower eyelids is a natural side effect of lack of sleep as well as aging, so patients who undergo a blepharoplasty in Jacksonville, FL can simultaneously turn back the clock and attain a more youthful look.
Although eyelid surgery is a fairly routine procedure, having a highly-qualified, skilled, and experienced plastic surgeon is vital to the success and outcome of eyelid surgery. Double board-certified plastic surgeon Dr. Roberto Garcia and his professional team and staff boast a wealth of knowledge and expertise in blepharoplasty, making Contoura Facial Plastic Surgery a leader in Jacksonville, FL eyelid surgery surgery.
The first step to finding out how an eyelid surgery can give you a rested, youthful, fresh appearance, turn back the aging clock, and even improve your vision, is to call our office today to schedule your consultation with Dr. Garcia at Contoura Facial Plastic Surgery in Ponte Vedra Beach, FL.
Tags