Say Goodbye to Sun-Damaged Skin With a Customized Facial
Dr. Roberto Garcia | 08/30/2019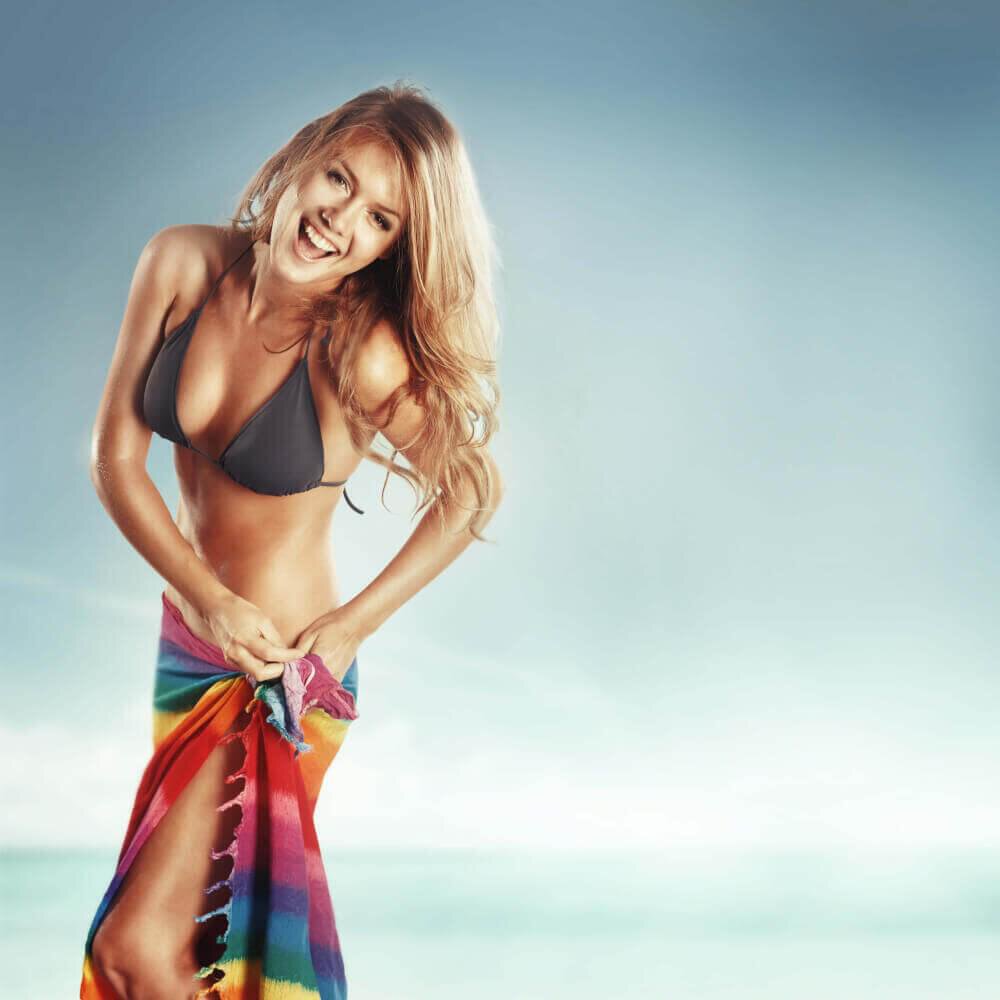 If too many years having fun in the sun left your complexion looking dull and blotchy, you may be wondering what can be done to restore your skin. One of the most effective ways to lighten dark spots, reduce the appearance of wrinkles, and otherwise eliminate signs of sun damage is with a customized facial. Among the most requested and performed cosmetic treatments, facials hydrate the skin and can even slow or reverse the signs of aging.
If you already follow an at-home skin care routine, you may be surprised to learn that it may not be providing your skin the nourishment it needs. Also, it is extremely difficult to correct sun damage without professional-strength products and equipment. Double board-certified plastic surgeon Dr. Roberto Garcia is the founder of Contoura Facial Plastic Surgery in Ponte Vedra Beach, FL. He expertly explains how Jacksonville patients can benefit from the rejuvenating effects of a custom facial.
The facts about facials
Although cleansing and moisturizing facial skin daily is a good start, it usually is not enough to repair damage to the skin that has been caused by the sun's powerful rays. Fine lines and wrinkles, dark spots, and melasma, a condition marked by hyperpigmented patches of skin, typically do not respond as well to at-home treatments as they do to those that use professional-grade products and equipment. Double board-certified plastic surgeon Dr. Roberto Garcia, founder of Contoura Facial Plastic Surgery, details a pair of customizable facials that are available to correct and improve the sun-damaged skin of Jacksonville patients.
Intense Pulse Light (IPL) photofacial
The basis of this innovative procedure is light therapy. It targets molecules in the skin and improves the aged, discolored appearance that is the hallmark of sun damage. Elements in the molecules that contain red and brown pigment are heated to damage or destroy offending sunspots and blood vessels. Besides the face, other areas that have been repeatedly exposed to the sun also can be treated including the shoulders, neck, and delicate décolletage area of the chest.
Unlike standard laser treatments that use only one wavelength of light, during an IPL facial performed by a board-certified plastic surgeon on Jacksonville-area patients at Contoura Facial Plastic Surgery, a broad spectrum of light is emitted in pulses similar to that of a camera's flash. This light energy is delivered to the second layer of skin, called the dermis, where it is converted into heat. This warmth causes the development of microscopic lesions that prompt the body to enter repair mode and ramp up production of restorative collagen and elastin. By boosting the skin's firmness, these substances also reduce the visibility of fine lines and wrinkles.
Another target of IPL is the hemoglobin found in red blood cells. The heat energy that is created is transferred into blood vessel walls, which are then damaged and become closed off. This results in a reduction in the appearance of dilated capillary vessels that can be visible with sun damage. Also, the dark pigment in the body called melanin is broken up to eliminate freckles, dark spots and other areas of skin discoloration. Following your IPL facial, these spots will flake away or be removed naturally by your body's lymphatic system.
For most Jacksonville patients, it takes about an hour to complete an IPL photofacial at Contoura Facial Plastic Surgery. No downtime is expected. Some patients experience skin improvements shortly after treatment, although most skin changes become evident within 2-4 weeks. Depending on the severity of the sun damage, up to five IPL treatments may be needed to achieve your desired aesthetic goals. To maintain your excellent results and address new skin concerns that arise, future IPL sessions may be required. Double board-certified plastic surgeon Dr. Roberto Garcia works closely with Jacksonville patients to develop customized treatment plans.
Customized facials
Facials by the skin care professionals at Contoura Facial Plastic Surgery are ideal for all genders, skin types, and ages because they are personalized to each patient's needs and goals. Often, facials are used to address early signs of aging (wrinkles, fine lines, dryness), improve damaged skin from the sun (spots, rough texture, uneven tone), deep cleanse for acne and clogged pores, and to brighten sallow and dull skin. Professional facials are customized to help teens and adults with conditions like widespread acne, rosacea, and sensitive skin. The results of a professional facial may be amplified by combining another skin treatment, like a chemical peel, microdermabrasion, or an injectable filler or relaxer.
Each facial procedure performed on men and women in the Jacksonville area at Contoura Facial Plastic Surgery is custom designed to suit your skin care needs. To begin, the face is deeply cleansed to remove any dirt, oil, and makeup that may be present before steam is used to open the pores. This allows for whiteheads and blackheads to be more easily removed. Exfoliation, either performed by hand or via a chemical peel or microdermabrasion procedure, follows. A nourishing serum or mask will be massaged into the skin before an SPF-rich moisturizer is applied to prevent further sun damage after your facial is complete.
It is not unusual for our plastic surgeon's Jacksonville patients to experience some mild redness and irritation following a custom facial, however this usually is temporary and resolves on its own within 24 hours. In most cases, your skin will be noticeably improved soon after treatment. In order to maintain your excellent results, a customized skin care routine for use at home may be developed specifically for you by Dr. Garcia or one of the skilled staffers at Contoura Facial Plastic Surgery.
Damage resulting from time spent frolicking beneath the intense Jacksonville sun can seriously impact the quality and appearance of your complexion. A customized facial can work wonders to battle the fine lines, wrinkles, discoloration, and dullness that may have resulted. Schedule an appointment with double board-certified plastic surgeon Dr. Roberto Garcia, founder of Contoura Facial Plastic Surgery in Ponte Vedra Beach, FL to learn how this popular, relaxing treatment can help you look years younger.
Tags