Six Issues Rhinoplasty Surgery Can Fix
Dr. Roberto Garcia | 09/30/2020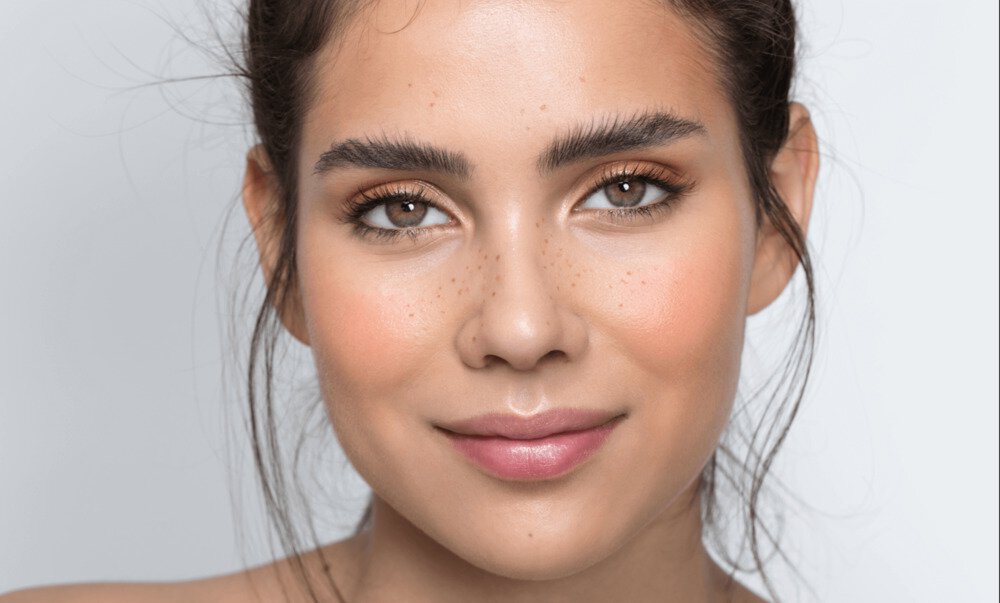 Cosmetic nose surgery or rhinoplasty is used to improve how the nose looks and functions. At Contoura Facial Plastic Surgery, double board-certified plastic surgeon Dr. Roberto Garcia performs nose surgery to help his patients in the Jacksonville, FL area with medical and aesthetic concerns. Rhinoplasty can consist of minor improvements for dramatic results. The objective of this surgery is to create a more aesthetically appealing nose that functions as it should. Schedule a consultation in Ponte Vedra Beach, FL with Dr. Garcia to learn if you are a candidate for a rhinoplasty.
Things that a nose job can correct
So, what can rhinoplasty achieve? While a nose job can be done only for aesthetic reasons, Jacksonville, FL area men and women also have medical reasons for nose jobs. At Contoura Facial Plastic Surgery, Dr. Garcia can perform rhinoplasty to correct:
A crooked nose: This can occur when the nasal bones or septum aren't in the middle of your face. This can be corrected with an open rhinoplasty – a nose surgery to help patients breathe and fix a deviated nasal septum.

Nasal tip asymmetry: Your nasal tip may look different on each side. During rhinoplasty, Dr. Garcia can shape the tip cartilage with sutures to look more symmetrical.

Nose width: When you think your nose looks good in a profile but don't like the width or thickness, this can be corrected.

Nose size: If you feel that your nose is too big, it can be reduced to a smaller or more moderate size.

Nose length: If you have a very long nose, this can be corrected by shortening the long tip cartilage and lifting it with sutures to create a better length.

Nasal bump: A nasal bump is caused by the overdevelopment of either cartilage or bone. Removing excess bone, cartilage, or scar tissue until it's smooth will help patients achieve their desired result.
How rhinoplasty is performed
At Contoura Facial Plastic Surgery, Dr. Garcia performs cosmetic nose surgery while the patient is under IV sedation or general anesthesia at our on-site surgical suite. We use different surgical methods, depending on what the patient wants to be addressed. We perform both open and closed rhinoplasties. The objective of nose surgery is to remove excess tissue and cartilage or build or increase cartilage, if necessary, for reshaping purposes. Nasal features can be repositioned and the skin completely transformed. Sutures are used on the inside portion of the nose or in the natural fold.
What to expect after your nose job
After your nose job, we will monitor you closely before releasing you to recover at home. The area around your nose will be bruised and swollen for about a week. Cold compresses can help. Your post-op appointment with Dr. Garcia will be scheduled within 72 hours of your surgery so he can assess your healing. It takes about 2 – 4 weeks to heal fully from rhinoplasty in Ponte Vedra Beach, FL.
Does insurance cover rhinoplasty?
At Contoura Facial Plastic Surgery, we don't accept insurance. Although rhinoplasty for cosmetic reasons isn't covered by insurance, functional rhinoplasty that is medically necessary to improve your breathing may be covered. If you're interested in applying for reimbursement from your insurance, please tell Dr. Garcia during your consultation. Our team can help you submit the necessary information and paperwork to your insurance to process your claim successfully.
Learn how rhinoplasty can improve your health
A rhinoplasty at Contoura Facial Plastic Surgery with double board-certified plastic surgeon Dr. Roberto Garcia can repair several medical conditions, including allergies and a deviated nasal septum, as well as improve breathing. If you're interested in learning if you're a candidate for rhinoplasty, schedule a consultation to learn more at our Ponte Vedra Beach, FL office.
Tags