What Is Skin Resurfacing and Why You Should Consider It
Brookes Pittman, APRN | 05/30/2018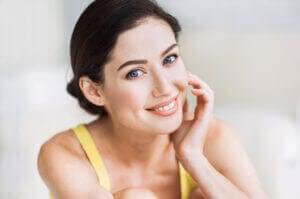 It can seem like you spent most of your teens and twenties laying out in the sun trying to get that perfectly tanned skin and you are now spending time trying to erase that sun damaged skin you worked so hard to earn. If you have sun spots, fine lines, and wrinkles, or other signs of sun damage, then you may want to consider a skin resurfacing treatment from Contoura Facial Plastic Surgery.
What Is Skin Resurfacing?
Skin resurfacing can be either one treatment or a variety of treatments like laser, intense pulse light, or photodynamic therapy to help treat sun damaged skin, fine lines and wrinkles, sun spots, and improve the skin's texture.
Why Should You Consider It?
There's Minimal Downtime
Whether you work full time, take care of family full time, or are doing anything else you're passionate about, you probably live a full and busy life. And although surgical procedures can give patients great results, they require a pretty hefty recovery period. With our skin rejuvenation procedures, there's minimal to no downtime required— which means that you can spend more time doing what you love and less time recovering. While your skin is healing, however, we encourage our patients to avoid direct contact with the sun and to apply a thick layer of sunscreen when they are spending time outside.
The Pain Is Minimal
Even though we may apply a topical anesthetic to your skin before your skin resurfacing treatment, it doesn't require a general anesthetic. Plus, most patients only experience a slight amount of discomfort that's temporary. Is skin resurfacing is something that you're interested in learning more about, schedule a consultation with our Ponte Vedra beach office today and call us at (904) 686-8020.
Tags