SMAS or Deep Plane Facelift? Get The Facts On Each
Dr. Roberto Garcia | 01/08/2020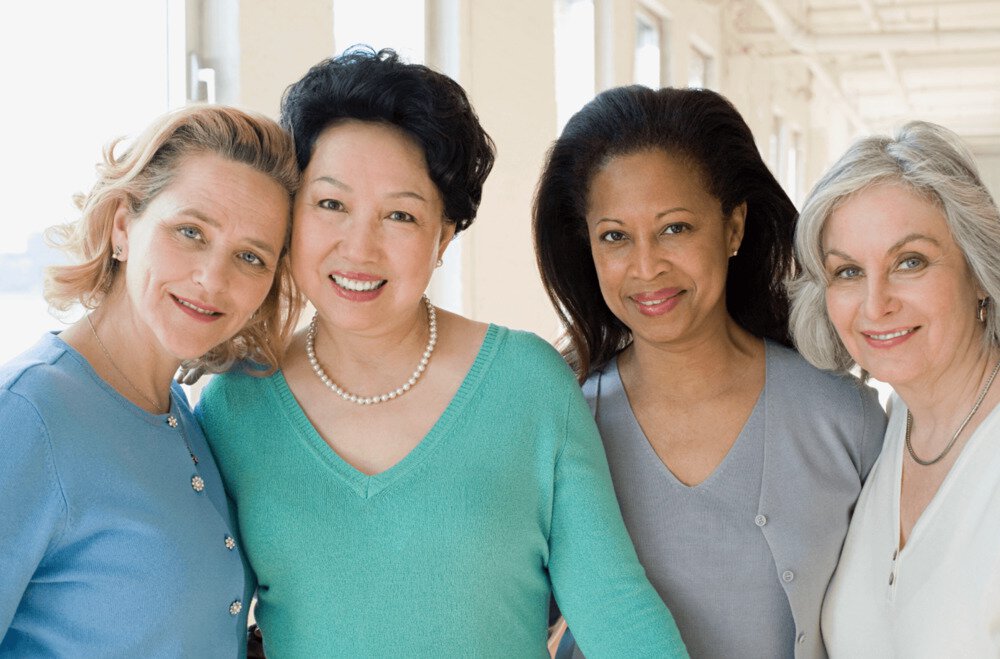 As we reach our 40s, 50s, and 60s, most of us begin to notice some of the classic signs of facial aging: loss of volume, sagging jowls, and an overall droopy appearance. Fortunately, the incredible advances in modern cosmetic surgery now allow patients to correct these problems in a variety of ways, both invasive and noninvasive. One of the most popular invasive surgical procedures performed each year in Ponte Vedra Beach, FL for patients looking to turn back the clock on aging is the facelift. With the ability to achieve stunning and dramatic results, it is no surprise that more and more men and women are undergoing a facelift each year.
Double board-certified plastic surgeon Dr. Roberto Garcia has performed more than 15,000 facial surgeries at his private practice, Contoura Facial Plastic Surgery, and specializes in both routine and complex facelift procedures. Dr. Garcia is committed to providing the most exceptional level of patient care and uses his expertise, experience, skill, and artistry to address each patient's individual needs and goals through a highly personalized surgical plan. During an initial one-on-one consultation, Dr. Garcia will take ample time to assess your case thoroughly, discuss your concerns and goals, explain the procedure(s) in detail, answer all of your questions fully, and recommend a course of action to best meet your needs.
When trying to determine whether or not a facelift may be right for you, the most important step is to be evaluated by a qualified, certified, and experienced surgeon. It is also beneficial to have an understanding of the procedure, the different types of facelifts, and what to expect. One question commonly asked by patients considering a facelift is what the difference is between the SMAS and deep plane facelift, two of the most widely used facelift techniques. A few basic facts need to be established:
What is a facelift?
Regardless of which technique is used, the facelift – formally known as rhytidectomy – is a surgical procedure during which the skin, tissue, and other layers of the face are manipulated and repositioned to achieve a more youthful appearance. Facelift surgery typically addresses concerns on the lower half of the face. These can include the mouth, jowls, cheeks, and neck. In some instances, patients choose to combine a traditional facelift with complementary procedures or treatments, such as brow lift, BOTOX, or injectable fillers, to enhance their final results.
What is an SMAS facelift?
The SMAS (superficial musculoaponeurotic system) facelift involves separately tightening both the skin as well as the SMAS, a layer of connective tissue between the subcutaneous fat and the muscle. This layer helps to control facial expression, and tightening the SMAS in addition to the skin can provide dramatic, long-lasting results and improve the visibility of scars when compared to tightening the skin alone, as was done many years ago.
What is a deep plane facelift?
The deep plane facelift, which was popularized in the 1990s, is a technique that involves tightening the layers of the face simultaneously, rather than separately as in the case of the SMAS facelift. There are some benefits to the deep plane facelift including improved circulation to the skin, but both SMAS and deep plane facelifts have been proven to provide good, aesthetic results. Your surgeon can answer more of your questions regarding the benefits of each type of facelift.
What can I expect from facelift surgery?
The details of your facelift surgery can vary depending on your age, skin condition, the exact procedures being performed, and a number of other factors. In general, patients can expect their surgery, which is performed under general anesthesia, to last anywhere from 3-6 hours. Following the procedure, it is normal to experience bruising, swelling, and some level of discomfort. These symptoms can be relieved by medications and other methods. Prior to your surgery, the caring and knowledgeable team at Contoura Facial Plastic Surgery will provide you with both written and verbal instructions for the postoperative period. It is important that you follow the doctor's orders carefully, including adhering to any physical restrictions and taking your prescribed medications as directed. Most patients are able to return to work and resume their daily activities within 2-3 weeks, but the full results may not be visible for up to 6-12 months.
Is there an alternative to a facelift?
For patients who may not be ready to commit to a full surgical facelift, there are several alternatives that can help address some of the signs of aging in an effective way, though not necessarily as dramatic. Dr. Roberto Garcia, double board-certified facial plastic surgeon and facelift expert, is proud to offer his own unique registered technique: the Contoura® Lift. This is a minimally invasive procedure that can be performed in as little as an hour and still restore a more youthful appearance in the face. There are also nonsurgical options that can improve lines, wrinkles, and other signs of aging; these include injectable fillers, BOTOX, and laser treatments. One of the skilled team members at Contoura Facial Plastic Surgery can help you determine the best course of action for achieving your goals.
How do I get started?
If you think a facelift may be right for you, the first and most important step is to be evaluated by an experienced, qualified, and skilled surgeon. Call our office to schedule your consultation with renowned facial plastic surgeon Dr. Roberto Garcia today, and learn more about how any one of the many different types of facelifts can enhance your look, boost your confidence, and restore your youthful beauty!
Tags