Spring Makeup Trends
Brookes Pittman, APRN | 05/15/2017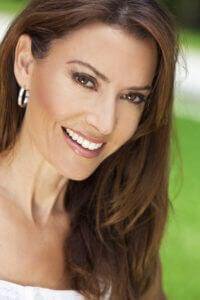 Spring is in full swing and summer is right around the corner. And although staying up to date on your chemical peels and facial fillers will make you look and feel younger, staying up on makeup trends can also do the trick. This spring and summer, make sure that you look as natural and trendy as possible by staying up on these fun makeup trends. From contouring to wear metallic lipstick, this article will list a few of the trends that you won't want to miss.
Contouring
When it comes to contouring, it is an art. By making your nose look slimmer, and your cheekbones look more prominent, contouring is essentially just shading your face. When you first start out with contouring you need to apply your base layer (a foundation) and then build on that by using darker shades of powder and bronzer to contour. The biggest trick with contouring is to make it look both distinguished and subtle— which sounds contradictory. To do that, make sure to blend everything in at the end.
Eyeliner
Spring and summer are always a fun time of year to wear fun, bright colors but that doesn't mean you have to cover your whole eyelid in turquoise or lime green. As a more subtle way to make a statement with a color, try wearing a thin colored eyeliner. This pop of color will be fun but neutral enough to wear to the office.
Lipsticks
Say goodbye to nude lips for the next few months. One of the biggest trends to look for is metallic lipstick. Yes, it may sound a bit out of the box, but for a fun day at the beach or out with your girlfriends, a metallic lipstick will make your lips "pop!" Spring and summer are a fun time to relax and try new makeup trends. If you're looking for another way to accentuate your already beautiful looks, try your hand at one of these fun tips. To learn more about skin care, beauty trends, and how you can feel good about the skin you are in, contact Garcia Institute Ponte Vedra today.
Tags