Do You Suffer from Hormonal Acne? We Can Help
Brookes Pittman, APRN | 08/15/2018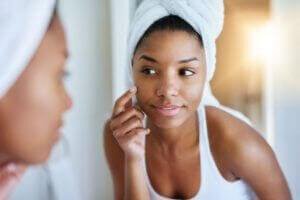 Being a girl is hard work; especially around that time of the month. If you not only get the normal cramps, headaches, and back pain with your period but you also get enough acne to make you look like a preteen, then you likely suffer from something called hormonal acne. Hormonal acne is caused by the rage of hormones you get during your period and can be really frustrating. We have a few helpful tips that can help you combat your hormonal acne.
Get Chemical Peels
Light chemical peels are designed to help combat bacteria and oil on the skin which can lead to breakouts. We can try to schedule your chemical peels around your period so that we stop the acne from coming before it even starts.
Microneedling
If your hormonal acne leaves you with a few scars every month, then we may recommend microneedling for after your period. Microneedling works by creating tiny punctures in your skin which causes your skin to respond by creating healthier skin in the process and helps to get rid of scars.
Skin Care
If you haven't already, make sure that you invest in skin care that's designed to fight acne. Skincare that contains ingredients like salicylic acid and benzoyl peroxide can help drive out your acne as soon as you start to see the slightest sign of a pimple. Plus, by using acne fighting skin care on a regular basis, you can help to balance out the pH levels in your skin which lead to breakouts. Hormonal acne can be one of the worst parts about menstruating. By getting these treatments done and by using acne fighting skin care, you can help to get rid of your acne and get your normal skin back. To learn more about these and other treatments, schedule an appointment at our office in Ponte Vedra Beach.
Tags