How to Take Better Care of Your Skin
Brookes Pittman, APRN | 06/15/2018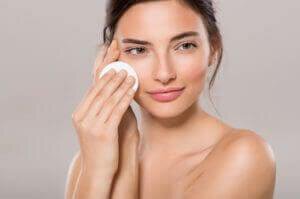 With summer just around the corner, there is no better time to start learning about how you can take better care of your skin. Here at Contoura Facial Plastic Surgery, we offer patients a variety of treatments and solutions to help give you smoother, healthier, and younger-looking skin. Here are a few tips everyone should consider.
Chemical Peels
If you've never had a chemical peel from our office, add it to your list. Chemical peels are a great way to target the skin and encourage skin cell turnover which helps get rid of fine lines and wrinkles, sun damage, hyperpigmentation, and skin impurities. During your initial consultation, we will help determine what type of chemical peel is best for you and your skin care concerns.
Sunscreen
If you don't already, make sure that you are wearing a sunscreen on your face and neck every day— rain or shine. Wearing sunscreen is the easiest most effective way to prevent against new sun damage. If you wear makeup, try looking for a tinted moisturizer that has an SPF in it— that way it makes your skin care routine a whole lot easier.
Good Skin Care
Here at our office, we offer Obagi, Image, and Skin Medica medical grade skin care products to all of our patients. Made by some of the leading experts in the skincare industry, our products help with a variety of skin care concerns including dryness, aging, hyperpigmentation, scarring, and more. When purchasing SkinMedica, Obagi, and Image, only purchase them from a licensed retailer like our office. It's never too early or too late to start taking better care of your skin. By adding these three things to your skin care routine, you can hopefully start seeing better results. Schedule your skin care consultation at our Ponte Vedra Beach office today: (904) 686-8020.
Tags