The Mini Facelift. See If You Are A Candidate.
Dr. Roberto Garcia | 06/18/2019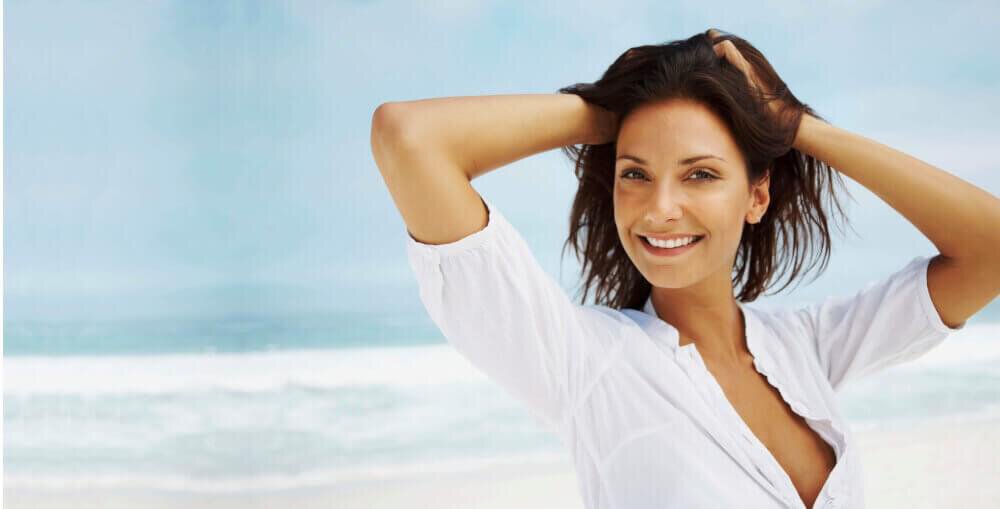 Are you concerned you need a little "lift help" with your face? A facelift is the cosmetic, long-term answer to remove signs of aging and now a mini version is becoming the popular answer. The mini facelift rise in popularity is likely due to its ability to tackle the first signs of aging with sagging skin and fine lines while allowing individuals to avoid the heavy hitter of a full facelift. Often referred to as the "weekend facelift", a mini facelift can provide a solution as you get older while trying to not look your age!
A leading facial plastic surgeon in the Jacksonville, FL area, Dr. Roberto Garcia provides this anti-aging solution to his patients. When both women and men start to look older it can make a person begin to feel older so considering a mini facelift can be a great solution. This less invasive surgical technique can restore a patient's youthful appearance while requiring less downtime. Here is a look at this innovative cosmetic procedure and what it can do for you to fight the signs of aging!
The facts about a facelift procedure
Facial rejuvenation with a facelift procedure can take years off a person's appearance. Any variation of cosmetic help with facelift can help tighten loose skin, improve the aesthetic appearance of lines or wrinkles, as well as be an overall rejuvenating experience for an individual. When skin has lost elasticity and becomes loose in appearance then it requires a more in depth cosmetic approach to remove those signs of aging which a mini facelift can do!
A mini facelift can be emotionally rejuvenating
Even though facelift type procedures, such as a mini facelift, are focused on cosmetically enhancing a patient's appearance, experienced plastic surgeons like Dr. Garcia recognize that there is an emotional side to getting older. When men or women begin to look "older" with age, it can take its toll on their mental health. Individuals find themselves withdrawing socially and even having bouts of depression when they are concerned with how they look. A mini facelift can give patients that boost in self-confidence and make them feel young again. It not only cosmetically enhances how they look but also improves their mental health at the same time!
The mini help...that can make a big difference.
Since everyone ages at their own pace, finding the right cosmetic solution varies for each person. Consulting a board-certified Jacksonville, FL plastic surgeon, like Dr. Garcia, and receiving a customized plan on how to achieve your aesthetic goals may show that a mini facelift is right for you! With advancements in surgical and cosmetic technology, the mini facelift was developed for men and women who only need a little enhancement or help cosmetically in order to avoid a full facelift. So, who is a good candidate for a mini facelift?
Am I a candidate?
A mini facelift is more commonly chosen, by women and some men, to fight the signs of middle age. Typically, it is the cosmetic procedure of choice for individuals, in their 40s or 50s, struggling with the early signs of aging involving loose, sagging skin or fine lines or wrinkles. To break it down more, a mini facelift is typically recommended for patients who have:
Mild to moderate loose skin particularly in the lower jowl area or mouth area

Mild to moderate loose or sagging skin in the cheek area

Slight issue with sagging or loose in the upper neck area

Wrinkles or puffiness around the eyes
Any patient that can put off a full or traditional facelift and still get great results with a mini facelift is a good candidate.
The mini facelift--how it is performed
With small incisions, made near the ears, a mini facelift can target the middle face or jowl area with sagging skin as well as reduce fine lines or puffiness around the eyes. It can even be combined with other non-invasive enhancements like dermal fillers. Lifting and tightening loose skin as well as adding fullness or plumpness in the cheek area with dermal fillers can give patients an overall rejuvenated look.
The mini-lift advantage
The two main forces driving the rise in popularity with patients getting a mini facelift are less downtime and no need for general anesthesia. No need for general anesthesia leads to less pre-surgery prep and also patients are able to walk out the same day. When performed by an expert plastic surgeon, like Dr. Garcia, this facelift option can give patients amazing results but seems a less daunting surgery to consider versus its counterpart of a full facelift. With less pre-surgery prep, no need for general anesthesia and even better less downtime to recover then a mini facelift has lots of perks!
A mini facelift can provide a less invasive surgical option to both women and men. It provides a natural-looking tightening and lifting result for patients dealing with mild to moderate signs of aging skin. Consulting with a certified, experienced facial plastic surgeon like Dr. Roberto Garcia is the first part in deciding if a mini facelift can help you look and feel younger! Dr. Garcia is the founder and lead plastic surgeon at the Contoura Facial Plastic Surgery Center in Ponte Vedra Beach. He has helped countless women and men, in the Jacksonville, FL area, take back their youthful appearance and feel confident again! If you are considering a mini facelift, then contact or schedule your consultation with Dr. Garcia today!
Tags