Traveling During the Holidays? 3 Skin Care Items to Bring With You
Brookes Pittman, APRN | 12/30/2017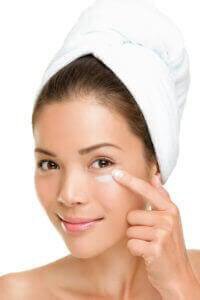 Whether you're traveling over the river and through the woods to grandmother's house this holiday season or you're escaping families altogether and going somewhere tropical, there's one thing that's for certain: all of that time up in the air can dry your skin out and leave you feeling uncomfortable. To make sure that your skin stays hydrated, don't forget to pack these three skincare products.
Sunscreen
Did you know that you should be wearing a sunscreen every day whether you are spending time outside or not? You may not be aware of it, but your skin is exposed to the sun when you're driving in the car if it's cloudy outside. Even if you are sitting next to a window at work. Sunscreen is your skin's number one defense against the sun. This means that it can shield you not only from premature fine lines and wrinkles, but skin cancer as well.
Face Cream
When you're traveling, it's easy for your skin to dry out— especially with the cold temperatures. However, by wearing a thick face cream both morning and night, you can lock in the moisture and prevent your skin from drying out.
Face Mask
If you want to take your skin care one step further, try using a sheet face mask while you're up in the air. Popular amongst celebrities everywhere, these sheet face masks are thin, paperlike masks. They are pretreated with moisturizing and detoxifying ingredients that will keep your skin in the best condition possible. Good skincare goes a long way— especially when you're traveling. If you would like to learn more about what skin care products you should invest in or to schedule a skin care consultation, contact our Contoura Facial Plastic Surgery office. Call (904) 686-8020 today!
Tags