What is Fat Transfer to the Face?
Dr. Roberto Garcia | 09/15/2021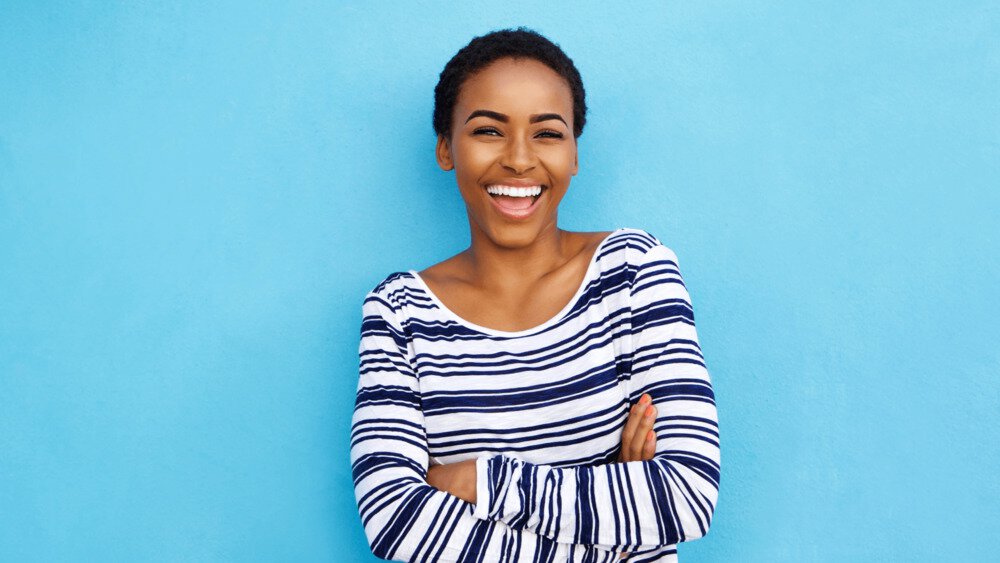 What is Fat Transfer to the Face?
Fat transfer to the face involves a surgical treatment where fat is taken from one area of the body to the face. It's sometimes known as 'fat grafting' adding volume to the face and rejuvenating areas of the skin.
Collagen production declines as we age, causing wrinkles and a less youthful and plump appearance. By transferring fat to the face, this procedure restores volume and improves facial contours.
Fat Transfer to the Face Procedure Explained
Surgical fat transfer to the face is carried out under general or local anesthetic. It takes around 40 minutes to a couple of hours, depending on the size of the area being treated. The procedure involves three main stages:
Fat removed. Tiny incisions are made in the skin where the fat will be removed. A small tube is inserted to suck out the fat and the area is closed up.
Fat prepared. Equipment is used to separate any fluids and blood from the fat.
Fat is injected into the area being treated. A fine needle is used to inject the fat into the target area so there is no visible scar.
How Long Does It Take to Recover?
Because fat transfer to the face is minimally invasive, you'll recover quickly. As long as you feel well, you'll be allowed home the same day. It's a good idea to have someone else to drive you home. A follow up appointment will be booked for a week after the initial treatment and at intervals after that.
Are There Any Side Effects?
Fat transfer is a more organic approach to synthetic fillers, because of the nature of the substance being put in your body. You may experience bruising and swelling in the treated areas for up to two weeks after the procedure. Some people also report a temporary numbness that subsides quickly. Small scars are likely in the area where fat was extracted, but fade with time.
Is Fat Transfer to the Face Permanent?
In the fat transfer process, 50 – 70% of the cells survive and establish a blood supply which create permanent results. But, it is important to remember that facial fat transfers do not stop aging in the future. While current signs of aging will be reduced, results may diminish over time.
What are the Risks with Facial Fat Transfers?
Complications with this procedure are unlikely and its generally very safe. However, surgical procedures do have risk and it's important to be aware. These may include:
Infection. May need antibiotics if an infection occurs.
Allergic reaction. This can happen if you're allergic to the anesthetic.
Excessive bleeding. Very unlikely as incisions made are small.
Blood clot. If a blood vessel is injured, a clot may form.
Fat necrosis. If part of the fatty tissue removed does not receive a blood supply it will die.
Fat embolism. When a piece of fat causes a blockage in a blood vessel.
Hematoma. Blood pooling underneath the skin.
Why Get Fat Transfer to the Face?
Facial fat transfer rejuvenates the face by enhancing contours, plumping the skin and minimizing the appearance of wrinkles. It helps to smooth and volumize the facial tissues which tend to sag with age. The quality and texture of the skin, also improves through this treatment.
How to Prepare for Fat Transfer to the Face?
After your initial consultation, your doctor will indicate how you should prepare. On the day of the operation, pictures are taken and areas marked on the body where fat will be taken and added for reference. Ways you can prepare for the procedure include:
Quitting smoking. Even if you don't quit forever, it's advised to stop smoking at least six weeks before a medical procedure
Ensure you're at a healthy weight
Follow pre-op instructions given by your doctor
Visit Contoura Facial Plastic Surgery for Your Jacksonville Fat Transfer
Dr. Robert Garcia at Contoura offers fat transfer and facial plastic surgery in Jacksonville, FL and the surrounding areas. He's completed over 15,000 facial surgeries, published nine scientific articles, written five books and is double certified by the American Board of Facial Plastic and Reconstructive Surgery.
The Contoura team are leaders in the industry proud to provide life-changing aesthetic solutions. Schedule a consultation online today or call 904 686 8020 to book an appointment for facial fat transfer in Jacksonville.
Tags