What is Lip Augmentation and Who is it Right for?
Dr. Roberto Garcia | 09/30/2021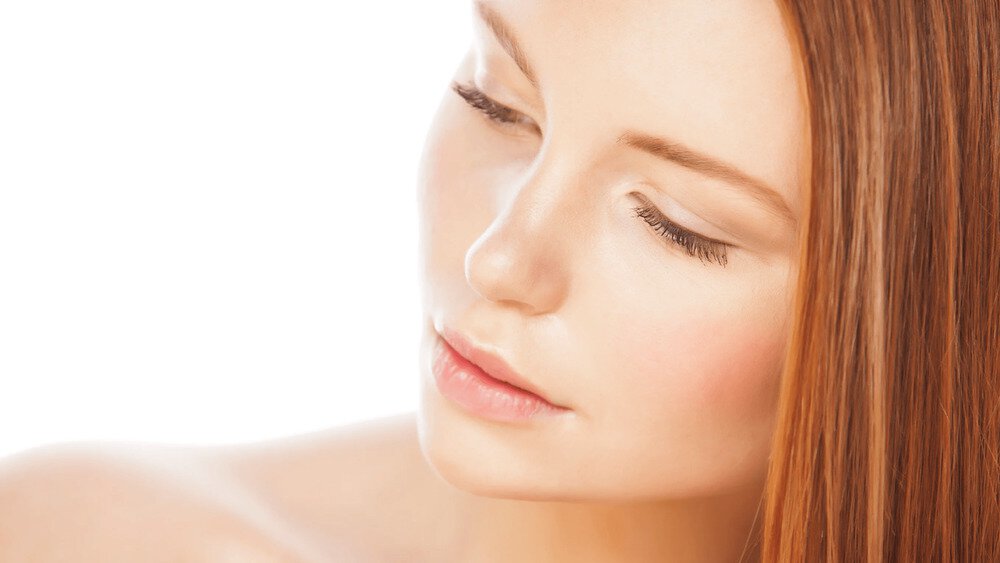 What is Lip Augmentation and Who is it Right for?
Plump, full lips are a sign of youth, beauty and good health. If your lips are thinning due to natural aging or you were born with thin lips, there are multiple ways to enhance what you have.
Lip augmentation is otherwise known as lip enhancement, lip fillers or lip injections and used to permanently or temporarily improve the shape and size of the lips. The treatment can be tailored to each patient's needs, to create a fuller look, define the smile and even help to turn the corners of the mouth upwards.
What Are the Main Types of Lip Augmentation?
Choose from two different types of lip augmentation:
Synthetic implant. Dermal fillers enhance and enlarge lips. A popular one is hyaluronic acid which is naturally found in your body. This works well because an allergic reaction is highly unlikely and the amount injected can be controlled. Results last up to six months and the filler breaks down naturally within the body. Other synthetics used include AlloDerm and GORE-TEX, but there's a chance the body may reject these.
Fat or dermis graft. This means taking your own fat tissue from one part of the body through liposuction and using it to plump up your lips. It works well because there's no chance of an allergic reaction. The only downside here is that it takes a little longer, having to go through the liposuction procedure.
How is Lip Augmentation Performed?
Lip augmentation is performed under local anesthetic, typically taking around 30 minutes to perform. If you choose the fat dermis graft, you'll need liposuction beforehand to collect fat from another body part. Here are the procedures for the two main types of lip augmentation:
Fat Transfer/Dermis Graft
Fat is extracted through liposuction from another part of your body. It is placed into a centrifuge and spun at high speed to be cleansed before being injected into your lips. The process can be repeated multiple times until you achieve the desired volume.
Synthetic Implant/Fillers
A synthetic fat substitute is injected into the lips to create a plumped look. One treatment is usually enough to see a plumped effect, but results are temporary and will need to be repeated in the future.
Why Have Lip Augmentation?
Choosing to have lip augmentation is a personal thing. Here are some main reasons people have lip augmentation:
Lips are extremely thin and disappear when you smile
Lips have become thinner over time as you've aged
The thinness and shape of your lips make you uncomfortable
Fuller lips fit better with your facial structure
Having lip augmentation will help to improve your confidence
Who is a Good Candidate for Lip Augmentation?
Lip enhancement or lip fillers are for anyone who is not satisfied with the size and shape of their lips. It's important you're in good general health and have realistic expectations when seeking this procedure. You are a good candidate for lip augmentation if:
If you have uneven lips, thin lips or the gum can be seen when you smile
If your lips or one lip disappears when you smile or one lip is bigger than the other
If your lips are too large and are too much for your face. A plastic surgeon can perform lip reduction surgery
Pros and Cons of Lip Augmentation
Pros include:
Can return to work immediately after non-surgical lip augmentation
Choose from a variety of different procedures depending on your goals and budget
Lip augmentation with your own fat tissue is easily accepted by the body and can last for years without further attention
It's possible to achieve the exact look for your lips you desire, within realistic expectations
Lip augmentation boosts your confidence and self-esteem, improving a feature that once brought you down
Cons include:
Synthetic fillers are usually temporary and will need topping up frequently
Some people may experience redness and irritation during the procedure and after if the body rejects the synthetic filler
You may need several procedures to achieve your desired look which can be costly
Visit Dr. Roberto Garcia at Contoura, Jacksonville
Roberto E. Garcia is the founder and principal of Contoura Facial Plastic Surgery, the premiere destination for surgical and non-surgical facelifts, injectables, laser treatment and skin rejuvenation in Jacksonville, Florida.
Having received numerous awards, Dr. Roberto is one of the most respected and trusted facial plastic surgeons in the area. Contact Contoura 904 686 8020 for the best lip augmentation services in Jacksonville.