What Is the Best Age to Consider a Facelift?
Dr. Roberto Garcia | 12/03/2020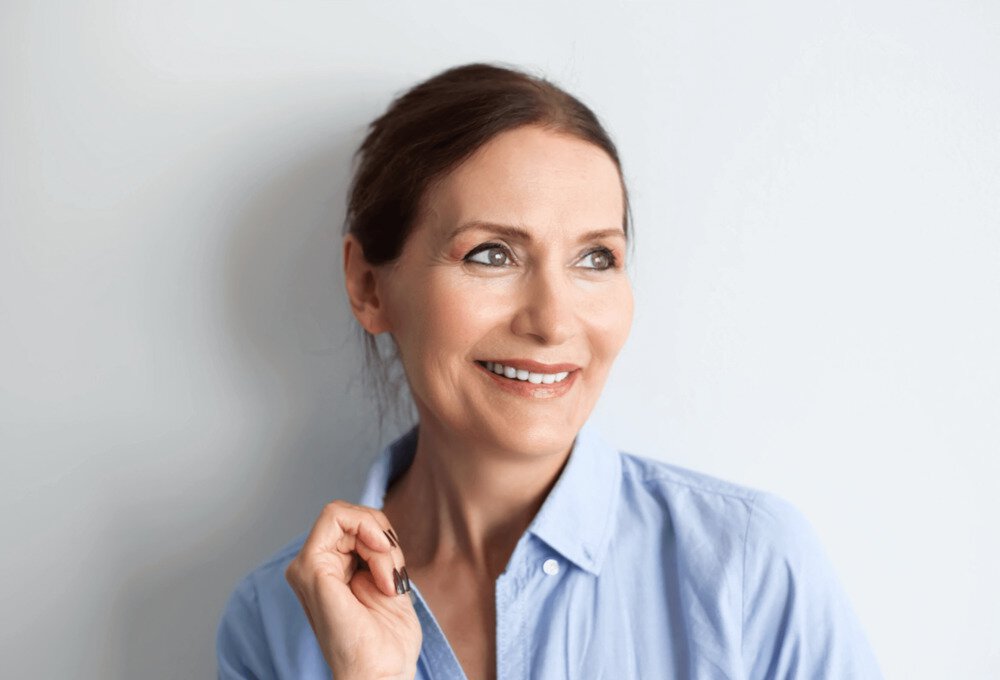 The face is the primary area of the body that broadcasts your age to everyone around you. For some, this can be a great benefit. Their clear, smooth skin can often leave others believing they're 5 – 10 years younger than they really are. However, for most, much of their time will be spent attempting to hide their skin as wrinkles, fine lines, and loose facial skin leads to the deterioration of their self-confidence. What many of these men and women don't realize is that they don't have to accept these signs of aging. A facelift is a surgical procedure that can remove signs of aging and restore your youthful appearance. At Contoura Facial Plastic Surgery, double board-certified plastic surgeon Dr. Roberto Garcia is committed to helping Jacksonville, FL patients love the face they see in the mirror.
What is a facelift?
If the skin on your face is beginning to show its age, a facelift can be an incredible way to renew it to proudly display its former vigor. Additionally, some people may struggle with self-confidence issues regarding facial asymmetry. This procedure concentrates its efforts on certain areas of the face in order to form smoother, tighter skin. These targeted areas can include various sections of the face, including the eyes, cheeks, mouth, jowls, and neck.
Contoura Facial Plastic Surgery offers three distinct facelift techniques to provide gorgeous results to patients of virtually all ages and skin types. The exact method we use during any given procedure will be determined by the patient's goal, skin condition, lifestyle, and more. These techniques are as follows:
Traditional facelift – This method is commonly referred to as a full facelift due to the fact that it focuses on both the midface and neck. This more intensive strategy makes it ideal for older patients and those displaying severe signs of aging.
Mini facelift – In contrast to a traditional facelift, the mini facelift is a more limited series of incisions that are all meant to enhance the lower face. Patients often love this method for its subtle results that don't draw attention to the procedure.
Contoura Lift® – Dr. Garcia has created a specialized form of facelift known as the Contoura Lift. This minimally invasive procedure offers incredible results with a quicker procedure and less downtime. In fact, this treatment usually only takes around an hour to complete. It can be used to revitalize droopy checks and remove the fold between the nose and cheek.
What is the best age to receive a facelift?
This is one of the most common questions asked regarding facelift surgery. Prospective patients want to receive the best possible results from their facelift by scheduling it at the perfect time. However, everyone's skin is different. Some people will begin to show signs of aging earlier than others and likely in different ways. For this reason, it is impossible to pinpoint an exact age that will yield the best results for everyone.
While men and women in their 40s will usually notice incredible results, the same can be said for some people in their 50s, 60s, or even younger patients in their 30s. In general, anyone in good overall health who would like to alleviate visible signs of aging is considered an ideal candidate for a facelift. Instead of thinking about age, we recommend facelifts for our patients near Jacksonville, FL with:
Wrinkles around the eyes
An abundance of fat in the neck area
Decreased definition in the jawline
Lines around the nose and corners of the mouth
Lift your self-confidence
Don't let insecurities about your face prevent you from feeling great about the way you look. Dr. Roberto Garcia is an expert in performing facelifts to help patients achieve their aesthetic goals. We encourage patients in Pointe Vedra Beach and Jacksonville, FL to contact Contoura Facial Plastic Surgery today to schedule their consultation.
Tags