What To Look For When Searching For A Rhinoplasty Surgeon
Dr. Roberto Garcia | 05/17/2019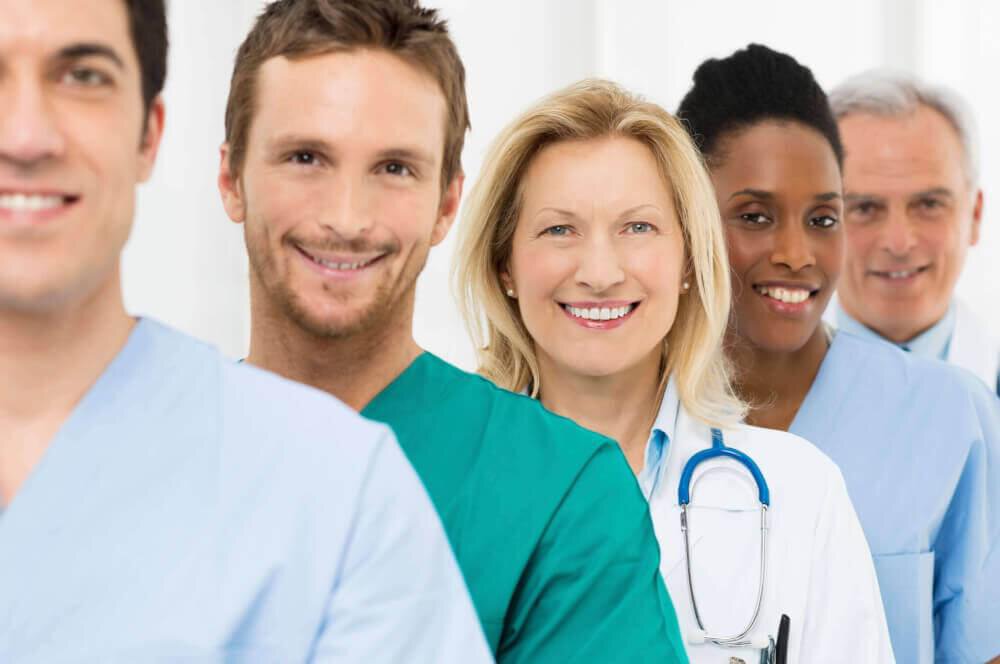 The nose is the focal point to one's face. It can have a significant impact on a person's appearance and is a facial feature that is uniquely different for everyone. Do you have an aspect about your nose you don't like? Do you shy away from having your picture taken? Is there something about your nose you just wish you could change? If you answered yes to any of these questions, then you are not alone and is a reason why so many people turn to rhinoplasty surgery to change some aspect of their nose. A surgery that continues to grow in popularity, rhinoplasty remains one of the top 5 most popular cosmetic surgeries performed in the United States. Although it remains popular, patients should not assume that any doctor could perform it.
Board-certified Jacksonville, FL plastic surgeon, Dr. Roberto Garcia, is a leading facial plastic surgeon with a specialized background in facial and reconstructive surgery. He has helped countless women and men get the nose they have always desired with a combination of surgical experience and artistic ability. These two characteristics go hand-in-hand when performing nose reshaping. If you are considering rhinoplasty surgery, it helps to know what else to look for in a surgeon. Let's take a look at what you need to know and why your plastic surgeon is an important factor to get the end result you deserve!
The need to change your nose
Rhinoplasty, or nose reshaping, is a surgical solution for patients who are concerned about the shape, size, or profile of their nose. Patients in the Jacksonville area choose rhinoplasty to make cosmetic changes to their nose, while others also look at it to improve function. Patients can improve their self-esteem and boost their self-confidence by changing what they don't like aesthetically about their nose. Some popular reasons why patients turn to rhinoplasty is to:
Shorten the length of the nose

Remove a bump or hump on the bridge of the nose

Reshape the nasal tip

Change the shape or size of the nostrils

Aesthetically change the appearance of a crooked nose

Narrow the nose bridge if it is considered too wide
Rhinoplasty and the art of reshaping the nose
To change an aspect of the nose, it takes an experienced facial plastic surgeon that has a creative touch with their surgical skills. The nose is an intricate, three-dimensional facial structure that has tissue, bone, and cartilage making up the unique look of each person's nose. The slightest changes can alter how it looks and functions. You want a plastic surgeon that has a creative eye to create balance along with the surgical care to make sure the nose still functions properly. Since every patient's nose is uniquely different, each rhinoplasty surgery must be creatively designed to give each person the best outcome for his or her new look.
Surgical changes that compliment a patient's face
Many times, patients considering rhinoplasty want to change the look of their nose but they do not want to change their overall appearance. That is why the art of nose reshaping is so intricate because the results should be subtle and natural, enough to make an impact but at the same time, not appear dramatic to everyone else. Surgical skill and technique matters so that changes to the nose are complementary to the existing facial features. You want your new nose to be a positive change and not a distraction. If a plastic surgeon is aggressive with changes to the nose, then the size or shape will be altered too much. A qualified, creative Jacksonville, FL facial plastic surgeon like Dr. Garcia will ensure that a patient's new nose creates harmony and balance with the other features of their face while giving them the nose they always desired.
Surgical qualifications for rhinoplasty
Because the nose is a complex facial feature with shape and dimension, there are some key factors to think about when considering your plastic surgeon to ensure the best outcome. This includes:
Surgical experience with rhinoplasty procedures of at least 5 years.

Surgical skill and experience with open or closed rhinoplasty procedures.

Performs annually at least 100+ rhinoplasty surgeries.

Positive patient accolades, reviews, and testimonials regarding their experience and results.

Offers an extensive photo gallery of before and after rhinoplasty results.

A computer simulation of what the surgical plans are for your nose.

Diversity that includes nose reshaping revisions.

Surgical skill and experience to graft skin or tissue from other areas of the body, if needed.

Provides a comfortable environment and friendly staff to patients.
Creative intuition and surgical skill are both key
Rhinoplasty is the need to surgically reshape or contour a person's nose while maintaining balance with the other features of a patient's face. Rhinoplasty is a two-fold type of surgical procedure, which makes it one of the most challenging plastic surgeries. The nose is essentially the focal point of a person's face making it the main attraction. This makes the surgical skill, to create a nose that the patient desires, a balancing act between surgical ability and creative intuition. Experience, certifications, and qualifications are all key factors for any cosmetic surgery but rhinoplasty also requires an artistic element. Finding the right facial plastic surgeon with extensive rhinoplasty experience as well as an artistic eye are all key elements to consider in order to give you the best end result.
There are many factors to consider when choosing to undergo rhinoplasty surgery. The most important is your surgical care. The right skill, training, and artistic eye to reshape and sculpt your nose into what you desire will only enhance your rhinoplasty experience. Dr. Roberto Garcia is widely known and highly recommended facial plastic surgeon throughout the Jacksonville, FL area. His most recent book publication, "The Art of Facial Aesthetics" has been recognized and praised as a must read for patients who are considering a facial surgical procedure like rhinoplasty.
If you have decided that you are ready to undergo rhinoplasty surgery to reshape, enhance, or change an aspect of your nose, then we invite you to call or schedule your consultation with Dr. Garcia at his Ponte Vedra Beach, FL plastic surgery office today. This is an exciting step to start your journey towards attaining the nose you most desire and feeling better about how you look!
Tags