When is a Good Time for a Nose Job?
Dr. Roberto Garcia | 06/24/2019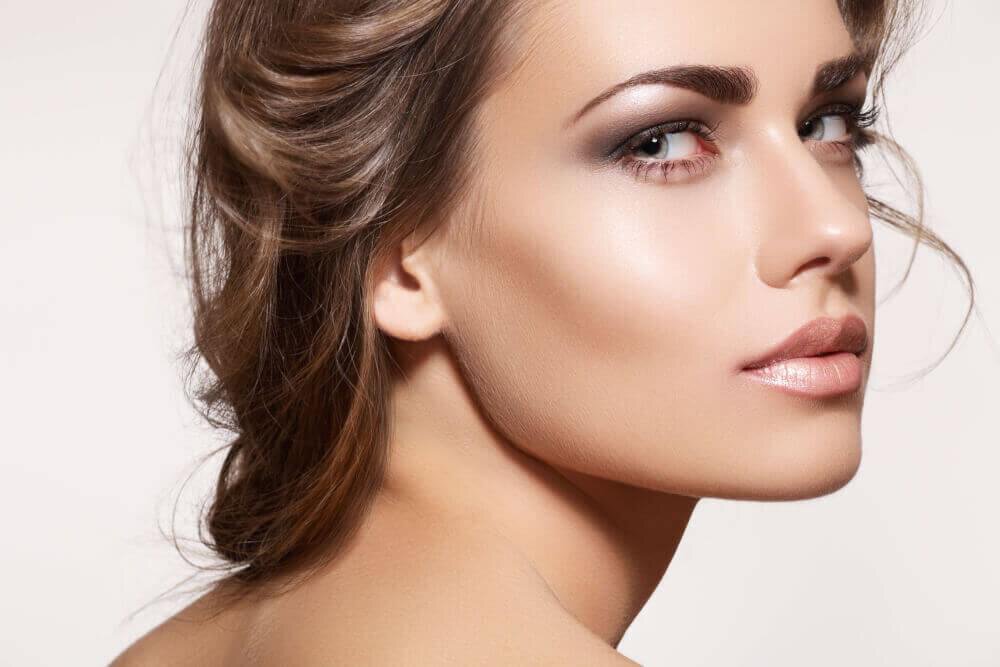 Timing is everything, especially when it comes to achieving the improved aesthetic and functional outcomes that you desire from a nose job. If you have long been unhappy with the appearance or function of your nose, chances are you've considered undergoing rhinoplasty surgery. But is now the right time for you to have this popular procedure? Can your schedule be cleared to accommodate the surgery and recovery processes? Are you prepared to experience the dramatic results that accompany a nose job? Board-certified plastic surgeon Dr. Roberto Garcia of Contoura Facial Plastic Surgery in Ponte Vedra Beach, FL, offers some insight for patients contemplating this life-changing procedure.
Is rhinoplasty for you?
First and foremost, patients in northeastern Florida and the Jacksonville area should learn whether they are considered a good candidate for this surgery. Dr. Garcia can confirm this by conducting a thorough medical examination. Ideal candidates are those whose facial growth is complete and who are in good overall physical health. Having a good idea of what you dislike and wish to change about your nose is key, as it will help determine whether you are likely to see improvement with surgery. Rhinoplasty is used to tackle a variety of issues. The tip of the nose can be altered, especially if it is too long, short, droopy, or boxy looking. The bridge can be made to look less wide and enlarged nostrils can be reduced. Bumps and other imperfections on the nose can be removed. A deviated septum, which can cause breathing issues, also may be addressed during surgery.
Finding a surgeon
It is extremely important to select a highly-qualified, experienced surgeon who specializes in rhinoplasty to perform your procedure. Begin your search by gathering recommendations from trusted friends and family members who may have previously undergone this surgery. Armed with that information, you can then research the surgeon's credentials and medical background. He or she should be board certified, have practiced in Florida for many years, and have a solid record of having performed numerous successful facial plastic surgeries. Inquire about the number of rhinoplasty procedures the surgeon completes each month. In this case, more is better than less. A highly-skilled plastic surgeon will be adept at correcting nasal deformities and improving the appearance of the nose while preserving its ability to function normally.
As a patient, you should feel comfortable communicating your questions and concerns about rhinoplasty to the surgeon during a consultation. Explain why you wish to undergo the procedure. Maybe you are bothered by a flat spot on the bridge, a bulge on the tip or its overall crooked appearance. After reviewing your medical history and noting any potential risk factors, a board-certified plastic surgeon, such as Dr. Garcia of Contoura Facial Plastic Surgery in Ponte Vedra Beach, FL, will gather from you the information required to create customized results. Having confidence in the abilities of your surgeon may provide the nudge you need to finally move forward with your decision to have a nose job.
Understand expectations
When it comes to rhinoplasty, as with any cosmetic surgery procedure, it is imperative that patients be able to set and maintain realistic, attainable goals for the surgery as well as its potential outcomes. If the asymmetrical appearance of your nose is damaging your self-confidence, rhinoplasty may be able to help. Although the procedure is highly customizable, some factors including genetics may make it difficult to precisely achieve the aesthetic results that are hoped for. Your features must be considered in order to obtain natural-looking results.
To wait or not to wait?
The prospect of having a new-and-improved nose can be exciting. Your level of enthusiasm about the procedure may play a big role in your decision to schedule rhinoplasty surgery sooner rather than later. Other reasons to consider immediately undergoing a nose job may be if a nasal defect or functional deformity is causing or contributing to breathing issues. Also, if you know you have an event to attend within a few months, you may wish to have surgery now so that your nose will be healed by then. In some cases, however, even if you are confident in your decision to move forward with rhinoplasty, it still may be best to hold off for a while. If you are starting a new job or plan to be at your high school reunion in a few weeks, you probably should schedule your nose job for later. If you currently play high-impact or contact sports, it is advised that you wait until you no longer are involved since resulting injuries could damage impact the result of rhinoplasty and necessitate revision surgery.
Are you ready for recovery?
Another reason that you may wish to schedule your nose job now or put plans on hold is related to the recovery period. The first few weeks following surgery require significant downtime for patients so that proper healing can occur. The nose will be bandaged splinted, so it is not uncommon to experience some discomfort early on. The face may appear significantly swollen and bruised for up to two weeks. Some patients may feel self-conscious about this and may opt not to venture out in public. In general, patients should plan on missing at least 1-2 weeks of work and refrain from most strenuous exercises, including running and cycling, for at least three weeks after surgery. Your new nose may be swollen to some degree for at least six months following rhinoplasty before the optimal results of the procedure become apparent, which may take a year or more. Even after they feel better and have resumed normal daily activities, it is important that patients attend all scheduled follow-up appointments.
Is it time for rhinoplasty?
When it comes to scheduling a nose job for Jacksonville-area women and men, proper timing is key in order to achieve the dramatic results that those considering this surgery desire. Board-certified plastic surgeon Dr. Roberto Garcia is dedicated to helping patients gain a greater sense of confidence about their appearance. Call Contoura Facial Plastic Surgery in Ponte Vedra Beach, FL to learn whether rhinoplasty is right for you.
Flexibility exists for Florida patients considering rhinoplasty surgery
Tags