When It Comes To Eyelid Surgery, Do I Need Upper, Lower, or Both?
Dr. Roberto Garcia | 06/03/2020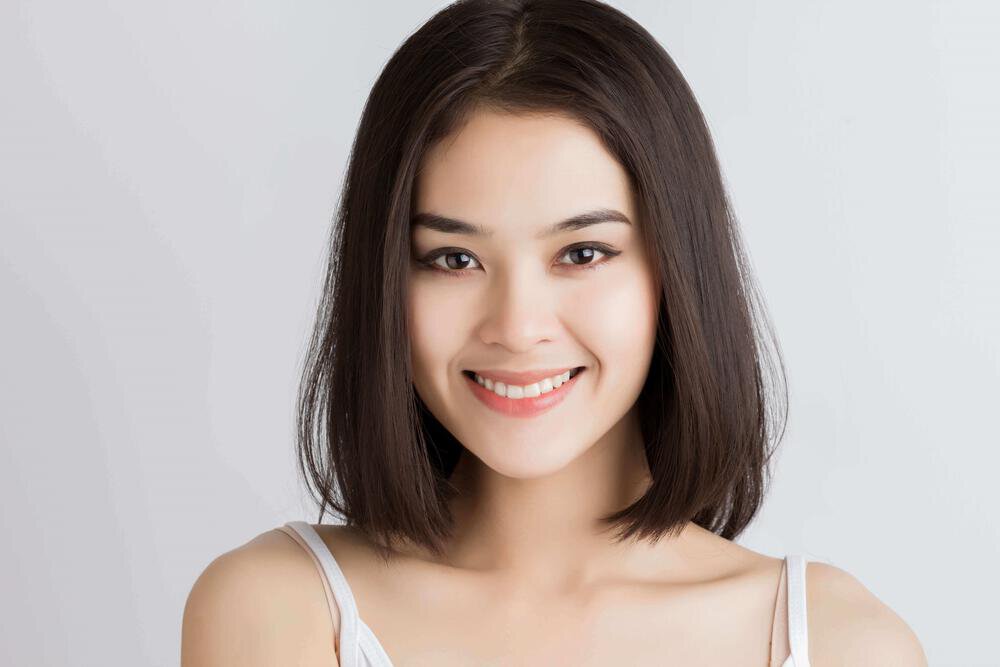 When aging skin has produced sagging upper eyelids or "bags" underneath the eyes, eyelid surgery can offer aesthetic and functional benefits. Also called blepharoplasty, upper eyelid surgery and lower eyelid surgery can rejuvenate the face for a fresher, younger-looking appearance. While upper eyelid surgery eliminates excess skin that weighs down the eyelids, lower eyelid surgery reduces puffiness. However, a common question asked by patients is, "What if I need both?"
Whether or not patients need one or a combination of both, eyelid surgery offers benefits for patients in the greater Jacksonville, FL area. Contoura Facial Plastic Surgery in Ponte Vedra Beach, FL, is a premier surgical and nonsurgical aesthetic facility. Double board-certified plastic surgeon Dr. Roberto Garcia and his exceptional team make it their primary mission to provide the highest level of quality and care to every patient. Read on to learn more about eyelid surgery and how Dr. Garcia can help determine if upper blepharoplasty surgery or lower blepharoplasty surgery is right for you.
When to consider blepharoplasty
A person's hereditary traits and age are the most common factors that contribute to excess fat and skin in the eyelids. Blepharoplasty is a procedure designed to correct various conditions around the eyes, many of which are age-related issues. As we grow older, the delicate, naturally thin skin around the eyes becomes highly susceptible to the symptoms of aging. Skin can begin to sag, droop, and become puffy over time. Fortunately, there are options available to correct these conditions for Jacksonville, FL residents, and one of the most effective ways is eyelid surgery or blepharoplasty.
Upper blepharoplasty vs. lower blepharoplasty surgery
Sagging eyelids are a significant reason why some Jacksonville men and women consider eyelid surgery. Blepharoplasty can eliminate and tighten excess eyelid skin for a more youthful, alert appearance. However, it can also remove extra muscle, skin, and in some cases, fat from the upper and lower eyelids that causes puffiness or "bags" under the eyes. At Contoura Facial Plastic Surgery, Dr. Garcia tailors each eyelid surgery to a patient's specific need, which may include upper blepharoplasty, lower blepharoplasty, or both.
Upper eyelid surgery
Upper blepharoplasty can remove excess fat and tissue on the upper eyelid, helping to improve vision by providing a less obstructed field of view by removing sagging, drooping eyelids. It gives a more "open" appearance around the eyes and can even help patients look years younger.
Lower eyelid surgery
Lower blepharoplasty is highly effective at treating drooping skin or puffiness underneath the eyes. As we age, the eyelid skin naturally loses elasticity and fat padding, which can make the lower eyelid appear wrinkled or baggy. This procedure helps remove excess fat, loose skin, and even eliminate fine lines and wrinkles around the lower eye area.
What if I need both types of blepharoplasty?
Eyelid surgery can help resolve a cosmetic or medical need, or both, for patients. Unfortunately, in some cases, the lower and upper eyelids may become baggy or droopy as part of the aging process or part of a genetic condition that runs in the family. The upper eyelid skin can stretch, as muscles weaken, and fat pockets become more prominent underneath the eyes. When this occurs, Jacksonville, FL men and women can consider a combined blepharoplasty. Dr. Garcia will perform surgery on the upper and lower eyelids simultaneously, providing patients with significant, dramatic results. With the ability to correct puffiness, sagging eyelids, wrinkles, impaired vision, and more, double eyelid surgery can truly transform the way a person looks and feels.
With upper or lower eyelid surgery, or a double eyelid procedure, patients can expect to enjoy their new results for ten years, or, in some cases, even longer. Patients can even consider adding in nonsurgical skin care options like chemical peels or PRP therapy treatments to keep aging skin at bay. The most crucial factor in determining what eyelid surgery is right for you is to have a one-on-one consultation with double board-certified plastic surgeon Dr. Roberto Garcia. Dr. Garcia and his experienced team at Contoura Facial Plastic Surgery are available to offer any assistance. They are even currently offering online consultations via video chat from the comfort of your own home.
Dr. Garcia will listen to your concerns, do a thorough evaluation, and answer any questions, to effectively address any cosmetic or medical issues. If you are ready to learn more about eyelid surgery, then we invite you to call and schedule a consultation with Dr. Roberto Garcia at Contoura Facial Plastic Surgery in Ponte Vedra Beach, FL.
Tags