Why Are Male Facelift Procedures Rising In Popularity?
Dr. Roberto Garcia | 11/12/2019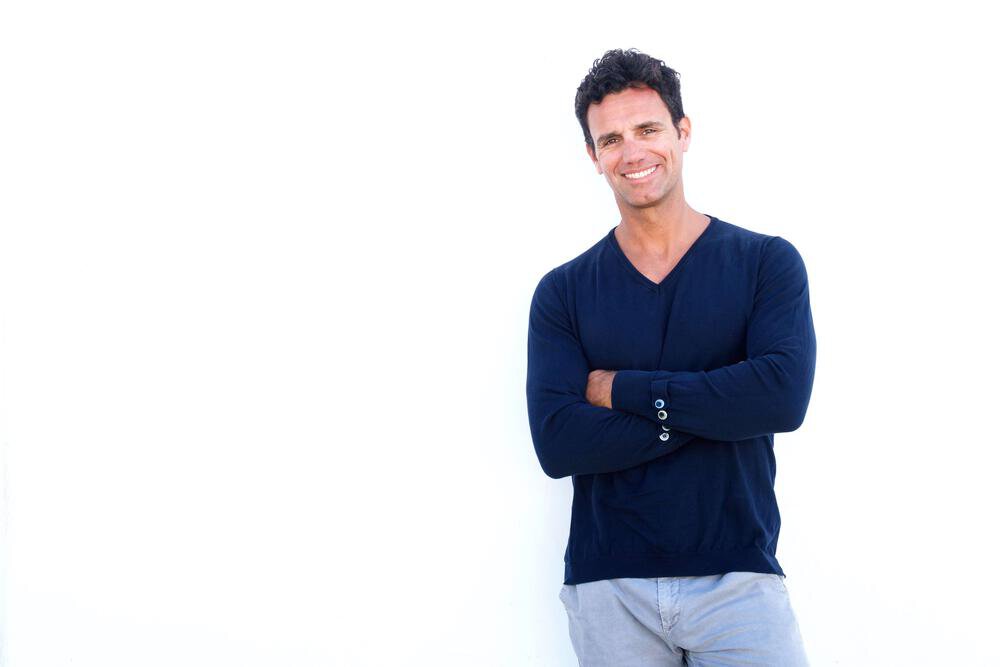 Men getting cosmetic help is no longer a taboo. More men are turning to injectables like BOTOX® and yes, even facelift surgery to look years younger. Facelifts are crossing gender lines, and more men are defying the aging process with cosmetic intervention. For most men, male-focused methods involve reducing the signs of getting older without completely eliminating all fine lines and wrinkles. Male patients generally want to maintain their masculine trademarks while obtaining a more youthful appearance, which takes an experienced facial plastic surgeon like Contoura Facial Plastic Surgery's Dr. Roberto Garcia in the Jacksonville, FL, area.
For men to get the results they want, it is vital to find the right facial plastic surgeon with male-focused cosmetic experience. Dr. Garcia is a double-board certified plastic surgeon with a private practice in Ponte Vedra Beach, FL, and he offers a broad spectrum of noninvasive and surgical options to his male and female patients for facial contouring. Facelift surgery can tighten loose, sagging skin and eliminate fine lines or wrinkles. Facial contouring with a facelift can take years off your appearance, and more men are taking action. Male facelift procedures are on the rise and don't seem to be slowing down as more men like what they see with cosmetic help, particularly the fantastic results of a facelift.
Facelifts are not just for women
The main goal of any facelift procedure is to provide natural-looking results by tightening loose, sagging skin and eliminating signs of aging. As we get older, our skin loses elasticity due to a decrease in collagen production. Collagen is a protein our body naturally produces, and as we age, that protein that makes our skin plump and voluminous is less prevalent. Although the issue of aging skin begins sooner for women, men are not excluded. All men eventually deal with wrinkles, deep creases, and saggy skin. Facial contouring with a facelift offers men a way to deal with such issues and take back a more youthful look.
Male facelift facts
Men in the Jacksonville area usually start thinking about a facelift in their late 40s or early 50s. Genetics, stress, diet, and overall lifestyle are all factors that contribute to the aging process. Both men and women considering a facelift procedure want to look younger and more refreshed, but some surgical modifications can keep desirable male traits intact. Men generally want to maintain certain masculine features and keep a few wrinkles for character, while women prefer a smoother look. Working with facial plastic surgeon Dr. Roberto Garcia, who has extensive male-focused surgical experience, helps keep those unique traits intact for men while addressing each patient's aesthetic concerns.
Boosting a man's confidence
A facelift, also known as rhytidectomy, is a surgical procedure that tightens loose skin on the face and neck while eliminating wrinkles, fine lines, and deep creases. A facelift can give any woman or man a fresh, new look. The social stigma around men getting cosmetic help is slowing dissipating as more men try BOTOX® and dermal fillers for the temporary results of a "liquid facelift." But when liquid facelift techniques no longer give a satisfactory outcome, men can turn to a surgical facelift for longer-lasting results. Male contouring with a facelift can provide men in the Jacksonville area with long-term results that make them feel and look years younger.
Facelift help for men
Men, like women, want to take years off their appearance as they get older without looking overdone. After a thorough consultation and examination, Dr. Garcia will customize a surgical plan for each of his patients at Contoura Facial Plastic Surgery. A common area for men considering a facelift procedure is tackling the dreaded double chin that happens with age. Everyone struggles with loose underlying muscle structure and skin in their neck area as they get older. A male facelift, along with liposuction, can remove excess fatty tissue and give men more facial definition and a contoured, strong jawline again. Another concern when it comes to facelifts is potential scarring. Most men want their incisions to be camouflaged. A qualified facial plastic surgeon like Dr. Garcia will take into account male facial hair and growth patterns to optimize the results. You can have a renewed appearance with a facelift, and no one has to know unless you tell them.
The popularity of facelifts throughout the Jacksonville, FL, area continues to grow, and more men are becoming participants. With today's surgical advancements and skilled plastic surgeons like Dr. Roberto Garcia at Contoura Facial Plastic Surgery, men are getting fantastic results. Male facelift procedures can give men exactly what they need while keeping their masculine traits intact. Men can defy their age and feel more youthful with cosmetic help. If you are considering a male facelift procedure, we encourage you to contact Dr. Garcia and schedule a consultation today.
Tags