Why is BROTOX Becoming so Popular?
Dr. Roberto Garcia | 07/24/2021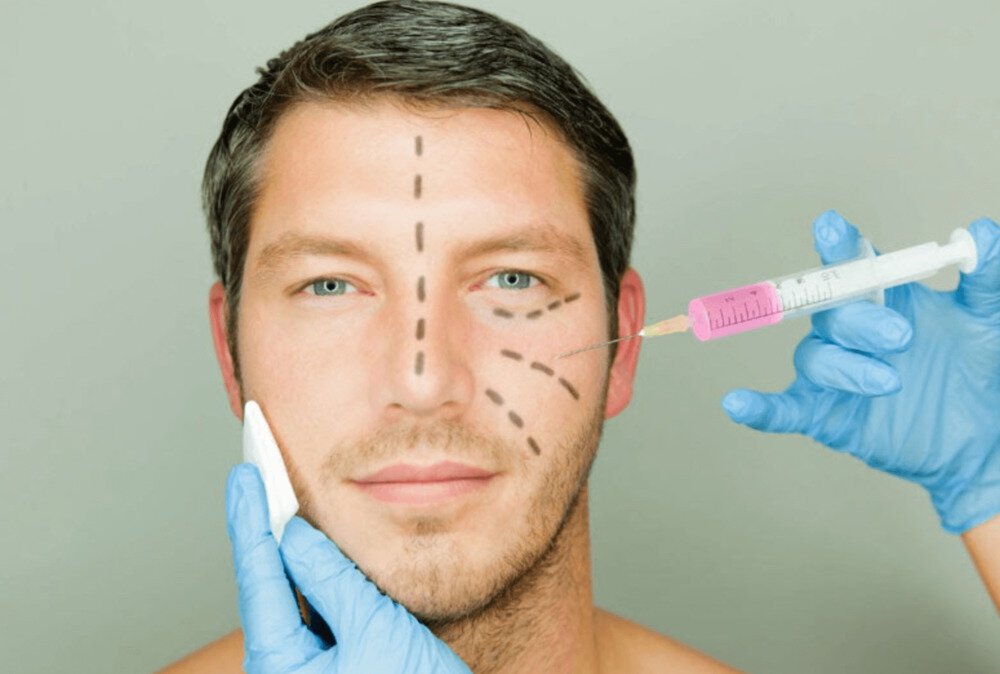 Lightheartedly dubbed "BROTOX," more men are pursuing BOTOX treatments than ever before. The American Society of Plastic Surgeons reports that more than 450,000 men had BOTOX injections in 2018 – a whopping increase of 381% compared to 2000.
And you too can enjoy a more youthful appearance and all the confidence that it inspires. To find out how double board-certified plastic surgeon Dr. Roberto Garcia can help improve your quality of life, contact us today at Contoura Facial Plastic Surgery. We also invite you to visit our practice in Ponte Vedra Beach, or Jacksonville, FL.
How does BOTOX work?
BOTOX is derived from the spores of Clostridium botulinum, a bacterium that's naturally found in soil sediments and the intestinal tracts of certain animals. This microbe is also responsible for producing the toxin that causes botulism food poisoning.
BOTOX works by binding to receptors in the muscles and blocking the release of acetylcholine, a neurotransmitter that triggers muscle contractions. And by blocking its action, BOTOX reduces the activity of muscles in the desired area. Don't let this trouble you, though, as the myth of BOTOX "freezing your face" is far from true. You won't lose muscle control, but you will lose your wrinkles, fine lines, and Crow's feet.
And the applications of BOTOX aren't limited to aesthetic procedures. It's also used to treat incontinence, spasms, migraines, excessive sweating, and lazy eye.
Why is "BROTOX" becoming so popular?
Some men may pursue the treatment to look better for (or alongside) their partners. Similarly, the proliferation of social media has placed a focus on maintaining and presenting a youthful, radiant complexion. As a result, our collective perception has also changed, dispelling an age-old stigma against cosmetic procedures.
The growing popularity of "BROTOX" also reflects an evolving, more competitive work environment. Due to increased social pressures, a greater number of men now feel compelled to look younger and more attractive in hopes of competing in a job market that's grown more saturated and ruthless.
The benefits of "BROTOX"
BROTOX has also become more popular because it's easy, considered painless, and convenient. Treatment in Jacksonville, FL may require just 10 to 15 minutes, and there's zero downtime afterward – two reasons that BOTOX has earned a reputation as a "lunchtime treatment" that one could quickly step out for before returning to work.
It's also proven safe. BOTOX received FDA approval in 2002, and in the following two decades, it's lived up to its reputation as an effective, mostly risk-free, and minimally invasive cosmetic procedure.
Additionally, the side effects that may occur are generally light and fleeting. These side effects may include bruising, swelling, or tenderness around the treatment site. It's also possible that some may experience flu-like symptoms or headaches.
After treatment with Dr. Garcia, wrinkles and lines typically fade within a week. But results may be apparent even sooner: some recipients see a more youthful face in the mirror within a couple of days. Plus, BOTOX produces more natural-looking results compared to other youth-restoring treatments, like dermal fillers. And no other cosmetic procedure achieves such a high level of satisfaction.
Contact us today for quick, potentially life-changing results
With "BROTOX" treatments proven to be a breeze, it's no wonder that they've surged in popularity. And Dr. Roberto Garcia would love to help you reap the many benefits that accompany a youthful, attractive complexion. To explore your options, contact us today or visit Contoura Facial Plastic Surgery in Ponte Vedra Beach, FL!
Tags