Will I Still Need BOTOX After A Facelift?
Dr. Roberto Garcia | 07/21/2020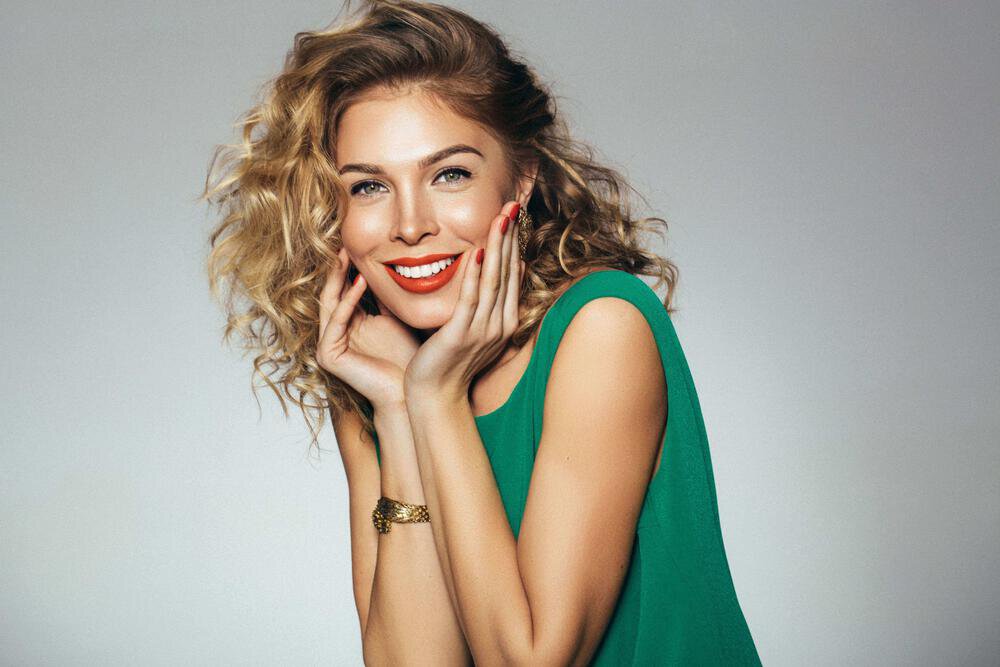 There's no doubt that cosmetic injectables, such as BOTOX® and JUVÉDERM®, can produce stunning results. Since injectables are nonsurgical, require virtually no downtime, and are relatively affordable, it is easy to see why more and more men and women turn to injectables each year to stay looking younger for longer. However, as the signs of aging progress, many people begin to start thinking about surgical options. Among the most popular and effective surgical procedures for combating the signs of aging is the facelift. With its ability to help patients look up to ten years younger, facelift surgery can truly be life-changing!
If you are considering facelift surgery, you may be wondering whether or not you will still need to continue using injectable fillers and wrinkle relaxers after the procedure. Double board-certified plastic surgeon Dr. Roberto Garcia and the caring team at Contoura Facial Plastic Surgery are committed to helping Jacksonville, FL patients achieve their ultimate aesthetic goals through the most innovative and effective techniques and tools available, and take great care to custom-tailor a treatment plan that best meets each patient's individual needs. Read on to learn more about how undergoing facelift surgery may or may not change the way you use injectables.
What does a facelift do?
To better understand how and why your injectable needs may change after a facelift, it is important to also understand the basics of facelift surgery, including what it is used for and what results you can expect. Facelift surgery is primarily designed to help Jacksonville, FL patients appear younger and more refreshed. This is accomplished through the manipulation of skin, muscle, and tissue, as well as excess skin and fat removal. There are several different surgical techniques for a facelift, and the approach will depend on the patient's specific concerns, the surgeon's preference, and other factors. Some of the most common signs of aging that can be improved or corrected through facelift surgery include:
Tired or angry appearance
Lines and wrinkles
Deep facial folds
Drooping brow
Bags under the eyes
Downturned mouth
Sagging jowls
Excess skin
Hanging fat under the chin
During your initial consultation at Contoura Facial Plastic Surgery, Dr. Garcia will thoroughly examine your face, discuss your concerns at length, and answer all of your questions fully in order to determine a surgical plan that best fits your needs and goals. In some cases, patients may benefit by a smaller, more isolated procedure – such as a brow lift or blepharoplasty – while others may be better suited to a traditional facelift or full facelift.
What does BOTOX do?
BOTOX is an injectable wrinkle relaxer that works to smooth out dynamic lines and wrinkles by binding itself to nerve endings and prohibiting the affected muscle from contracting. This forced muscle relaxation results in a smoother, firmer, more youthful overall appearance. Some of the most common areas of the face that are treated with BOTOX include:
Forehead
Glabella (between the eyebrows)
Crow's feet
Corners of the mouth
Bunny lines
Dimpled chin
While BOTOX is certainly capable of rejuvenating a person's look, the results are only temporary. Patients should expect to undergo BOTOX injections every 3 – 4 months to maintain their results.
When should I consider facelift surgery?
Although injectable fillers, wrinkle relaxers, and other nonsurgical treatments can certainly combat the signs of aging and dramatically enhance a patient's look throughout their 20s, 30s, and 40s, there often comes a point when more extensive treatment is needed to address progressive signs of aging. Typically, patients in their 50s and 60s begin to notice that their lines and wrinkles have become deeper and that there is a more noticeable loss of volume, loss of elasticity, and overall droopiness to their faces. These may be signs that it is time to explore facelift surgery.
Will I still need BOTOX and fillers after a facelift?
Following facelift surgery, many patients look up to ten years younger! Furthermore, the results of a facelift can be enjoyed for many, many years before a subsequent procedure may be needed. However, while it may be tempting to ditch your injectable routine, it is actually highly recommended to continue using injectable fillers and wrinkle relaxers both to enhance and prolong your facelift results. Oftentimes, patients find that they may need fewer units of BOTOX or less frequent injections after a facelift.
How soon can I get BOTOX after facelift surgery?
Because BOTOX performs a different function than facelift surgery, many patients continue to receive BOTOX injections after a facelift and are actually anxious to resume their normal treatment schedule. It is important to give your face enough time to heal and recover after a facelift before undergoing any additional treatments. You should obtain clearance from your doctor before resuming BOTOX injections after a facelift, which can usually be done around 4 –6 weeks following surgery.
BOTOX and facelift in Jacksonville, FL
If you are tired of looking tired and are ready to turn back the clock with BOTOX and facelift, call the friendly team at Contoura Facial Plastic Surgery in Ponte Vedra Beach, FL to schedule your one-on-one consultation with double board-certified plastic surgeon Dr. Roberto Garcia. We are also proud to offer virtual consultations for patients who prefer the comfort and privacy of their own homes. Get a head start on the battle against aging, and call us today!
Tags