Will I Still Need BOTOX After A Facelift?
Dr. Roberto Garcia | 05/06/2020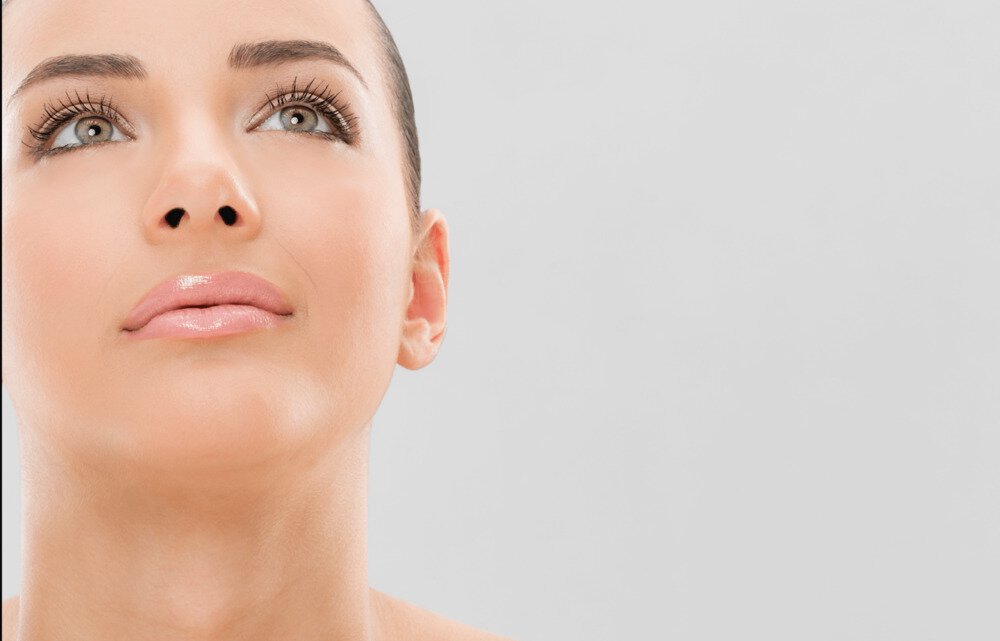 For most men and women, the earliest signs of aging begin to appear on the face. In an age of endless selfies and social media connection, feeling confident about your look is arguably more important than ever. Fortunately, modern cosmetic medicine offers a wide variety of surgical and nonsurgical treatments to help patients combat the signs of aging and rejuvenate their facial features for a more youthful, beautiful appearance.
Double board-certified plastic surgeon Dr. Roberto Garcia and the exceptional team at Contoura Facial Plastic Surgery are proud to help Jacksonville, FL patients achieve their ultimate aesthetic goals through some of the most innovative, exciting, and effective anti-aging treatments available. Two of the most popular and highly sought-after therapies are surgical facelift and injectable BOTOX®. While both options are capable of producing gorgeous results, each has its own unique set of characteristics and applications. Learn more about how you can use BOTOX, facelift, or even both, to look up to ten years younger – and feel better than ever!
What does BOTOX do?
Although BOTOX is an extremely effective nonsurgical treatment option, it is important to understand what it can and can't do. BOTOX is an injectable neurotoxin and is designed to relax the muscles that are responsible for producing certain lines on the face. Commonly, BOTOX is used to smooth out lines on the forehead, around the eyes (crow's feet), and between the eyebrows. The effects of BOTOX typically last about 3 – 4 months before a follow-up injection is needed.
Because BOTOX targets lines that are produced by repetitive muscle movements, it is not ideal for the treatment of fine lines, static wrinkles, or loss of volume elsewhere on the face. However, the knowledgeable team at Contoura Facial Plastic Surgery can recommend a number of other surgical and nonsurgical treatments to help address these complaints.
What does a facelift do?
A surgical facelift is a complex cosmetic surgery designed to restore a more youthful appearance by manipulating and repositioning the tissues, muscles, and other structures within the face. Excess skin is also removed during a facelift, resulting in a firmer, more appealing facial contour. In some cases, liposuction may be included as part of a facelift to address excess fat in the chin and neck, while other patients may require injectable fillers during their surgery to restore lost volume in the cheeks. Oftentimes, a brow lift, neck lift, or blepharoplasty (eyelid surgery) are combined with a facelift to address more of the face and further enhance the final results. Some of the most common concerns that can be effectively addressed through facelift surgery include:
Drooping skin
Sagging jowls
Deep facial folds
Excessive wrinkles
Downturned mouth
Drooping brow
Chin/neck fat
Tired or angry appearance
During your initial consultation at Contoura Facial Plastic Surgery, Dr. Garcia will thoroughly examine the features of your face, discuss your specific concerns at length, explain all of your surgical and nonsurgical options in detail, and fully answer your questions. Because a facelift is a highly personalized surgery, Dr. Garcia will recommend a custom surgical plan tailored to your individual needs and goals.
Should I continue getting BOTOX after a facelift?
It is not uncommon for patients to wonder whether or not they will still need BOTOX after having a surgical facelift. While the facelift will certainly produce a dramatic and stunning new look, patients should understand that a traditional facelift is focused on the mid and lower portions of the face. Therefore, patients who routinely use BOTOX to smooth out action lines on the forehead and around the eyes will benefit by continued injections, though they may be able to get treated less often than before their facelift.
How long does a facelift last?
As with any cosmetic procedure, the results can vary from patient to patient and depend on a variety of lifestyle, genetic, and other factors. Furthermore, it is important to keep in mind that the aging process will not stop after a facelift. In general, patients in Jacksonville, FL can expect to enjoy their new look for up to ten years after a surgical facelift. To enhance and prolong your facelift results, it is highly recommended to maintain a regular regimen of skin rejuvenation therapies and injectables, such as fillers and BOTOX. In addition to these cosmetic treatments, some additional ways to extend the life of your facelift include:
Avoid sun exposure
Wear sunscreen
Do not smoke
Avoid excessive alcohol intake
Eat a healthy, balanced diet
Stay hydrated
Maintain a skincare routine
How can I find the best facelift surgeon?
When it comes to having cosmetic surgery, and particularly when you are considering a procedure on your face, choosing a highly qualified, skilled, and experienced doctor is crucial for a successful surgery and beautiful results. Call the Ponte Vedra Beach, FL office of Contoura Facial Plastic Surgery today to schedule your one-on-one consultation with double board-certified plastic surgeon Dr. Roberto Garcia, or consider an online consultation for added convenience. We look forward to helping you turn back the clock and achieve the look you've always wanted through a facelift, BOTOX, and more!
Tags